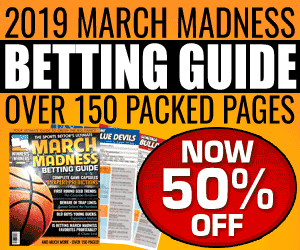 Featured Video from Scott Steehn
Friday evening pucks and the Atlantic Division will square off with the Metro Division as the Buffalo Sabres duke it out with the Carolina Hurricanes at PNC Arena in Raleigh, North Carolina. The Sabres are off a 5-1 home win over the Devils, while the Hurricanes will be playing on no rest as they have a game in Tampa Bay on Thursday night.
Sabres Pound The Devils At Home
The Buffalo Sabres have had a tough time grabbing wins since their long winning streak, but they did so in their last game as they pounded the New Jersey Devils at home by a score of 5-1. In fairness, this will be a bigger test for the Sabres as the Devils have been one of the worst road teams in the league this year. Still, a win is a win and the Sabres needed it after crashing and burning in 12 of their previous 17 games. The Sabres trailed the Devils 1-0 after the first, but they scored five 2nd period goals and that was that. Jeff Skinner (29th), C.J. Smith (1st of Career), Casey Mittelstadt (6th), Jake McCabe (3rd), and Lawrence Pilut (1st of Career) all scored for the Sabres, who currently hold the 7th spot in the Eastern Conference. The Sabres have gone 9-12 on the road and they have averaged 2.62 gpg and have allowed 2.90 gpg in those games.
How much fun did you have watching the @BuffaloSabres game last night?! 😁🙌

Here's a quick recap if you missed it…🏒 pic.twitter.com/chvL7fmTzs

— The Instigators (@TheInstigators) January 9, 2019
Grabbing the win against the Devils was Carter Hutton, who stopped 20 of the 21 shots that he faced to improve to 14-15 with a 2.57 GAA and a .918 save percentage on the year, while out on the road he has gone 4-9 with a 2.85 GAA and a .906 save percentage. In his career, he has gone 3-1 with a 2.06 GAA against the Hurricanes. Buffalo checks in at 18th in the league in power play conversions at 18.5 ppg and 4th in penalty kill at 84.1%.
Canes Hold Off The Islanders
The Carolina Hurricanes have a game on Thursday evening in Tampa Bay and they will head into that game riding a five-game winning streak. In their last game (before Tampa) the faced off against a New York Islanders team that had won six games in a row and the Canes stopped that streak with a 4-3 road win. Carolina had a 4-2 lead late when the Islanders scored with just 59 seconds left to make it 4-3. The Hurricanes were able to hold them off from there. Scoring in the win was Saku Maenalanen, which was the first of his career, Greg McKegg, which was his 2nd of the year, Justin Williams, which was his 10th, and Jaccob Slavin, which was his 5th. The Hurricanes are back in the playoff chase as they are in the 10th spot in the East and just six points out of the 8th spot. The Hurricanes have gone 11-11 here at home for the year and they have averaged 2.82 gpg and have allowed 2.64 gpg in those games.
.@ASvechnikov_37: "We just have to keep going. We have to win." pic.twitter.com/YA3fcBJjt0

— Carolina Hurricanes (@NHLCanes) January 10, 2019
Petr Mrazek will get the start on Thursday night in Tampa Bay. Curtis McElhinney will get the nod for this one and he has gone 10-6 with a 2.25 GAA and a .922 save percentage on the year, including 6-3 with a 2.01 GAA and a .930 save percentage here at home. In his career, he has gone 2-3 with a 2.98 GAA against the Sabres. Carolina enters this contest ranked 23rd in power play conversions at 16.9% and 12th in penalty kill at 80.8%.
Notable Trends
Carolina is:
14-37 in their last 51 vs. a team with a winning record

5-15 in their last 20 in the third game of a 3-in-4 situation
Buffalo is:
6-2 in their last 8 games playing on 2 days rest
The Bottom Line What to bet on this game.
Full-Game Side Bet
The Carolina Hurricanes have been a hot team, but they are paying on no rest and the Sabres should take advantage of that. The Sabres have not been the same team they were during their win streak, but this is still a solid team and we note that McElhinney is 2-3 with a 2.98 GAA in his career against the Sabres. Carter Hutton may not have a good record, but he has played well for the Sabres, plus he has gone 3-1 with a 2.06 GAA against the Hurricanes. Look for the Sabres to pull the upset over a tired Carolina squad.
Prediction: Buffalo
Full-Game Total Pick
I will look for this game to go Under the Total. The Sabres have struggled on offense of late and the Canes will be playing on tired legs. That will keep scoring down on both sides. We also note that Hutton has a 2.06 GAA against the Canes in his career, while McElhinney has a solid 2.01 GAA here at home. The Under is 7-3 in Buffalo's last 10 games playing on two days rest and 20-7 in Carolina's last 27 home games vs. a team with a losing road record, plus 6-2-1 in their last nine games when playing on no rest.
Prediction: Under