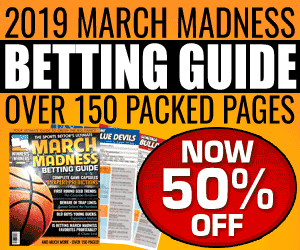 Featured Video from Scott Steehn
National Hockey League action on Friday evening and the Atlantic Division will mix it up with the Central Division as the Detroit Red Wings grapple with the Winnipeg Jets at Bell MTS Centre in Winnipeg, Manitoba. The Red Wings enter this game off a 3-2 home loss to Montreal, while the Jets will be playing this game on no rest as they are off a road contest against the Wild on Thursday.
Wings Take Tough Home Loss To The Habs
The Detroit Red Wings just cannot get their act together, they had a nice home win over the Predators, but have since followed that up with back-to-back losses to Washington and Montreal. Both losses came at home and they are hoping that getting out on the road will help them get on track. Detroit comes in having lost eight of their last nine games and they are in 7th place in the Atlantic Division. The Habs took a 2-0 lead with two goals in the first 1:36 of the 2nd period and the Red Wings were never able to recover. Andreas Athanasiou notched both of Detroit's goals in the loss and he now has 17 on the year. The Red Wings have gone 7-13 on the road and they have averaged 2.70 gpg and have allowed 3.70 gpg in those games.
Our Mickey Redmond sits down with @tylerbertuzzi to about everything from the @DetroitRedWings' current slump to fishing. pic.twitter.com/ZjkLXnf4DQ

— FOX Sports Detroit (@FOXSportsDet) January 9, 2019
Absorbing the loss was Jimmy Howard, who allowed three goals on 25 shot attempts to fall to 11-17 with a 2.79 GAA and a .916 save percentage on the year, while out on the road he has gone 3-5 with a 3.02 GAA and a .913 save percentage. In his career, he has gone 2-8 with a 3.21 GAA against the Jets. Detroit checks in at 21st in the league in power play conversions at 17.1 ppg and 20th in penalty kill at 78.5%.
Jets Hang Seven On The Avalanche
The Winnipeg Jets are right in the thick of the race in the Central Division. They had a brief divisional lead, but the Preds were able to take it back with a win on Wednesday night. The Jets currently tail the Preds by one point, but they could be back in first by the time this one is played as they have a road game against the Wild on Thursday night. The Jets come in off a nice 7-4 home win over the Avs and they have now won three of their last four games. The Jets gave up four goals to the Avs, but luckily their offense showed up and scored seven in the contest. Seven different Jets scored in the win, including Mark Scheifele, which was his 23rd and Kyle Connor, which was his 15th. The Jets have gone 15-8 here at home for the year and they have averaged 3.78 gpg and have allowed 2.74 gpg in those games.
Daylight robbery from Hellebuyck, a pair of OT winners, and more jaw-dropping goals in December's Highlights of the Month! 🚨

Share your @EASPORTSNHL #NHL19 highlights for a chance to be featured ➡ https://t.co/mbsz8XhEkx pic.twitter.com/FUufpjH3bf

— Winnipeg Jets (@NHLJets) January 10, 2019
Connor Hellebuyck is slated to get the start in Minnesota on Thursday, so Laurent Brossoit will be getting the call in this one. Brossoit has gone 8-2 with a 2.11 GAA and a .939 save percentage on the year, including 3-1 with a 1.96 GAA and a .948 save percentage here at home. In his career, he has gone 1-0 with a 1.00 GAA against the Red Wings. Winnipeg enters this contest ranked 2nd in power play conversions at 29.5% and 13th in penalty kill at 80.6%.
Notable Trends
Winnipeg is:
14-3 in their last 17 in the third game of a 3-in-4 situation

Jets are 12-4 in their last 16 vs. the Atlantic
Detroit is:
6-16 in their last 22 vs. the Western Conference.
Red Wings are 13-38 in their last 51 vs. a team with a winning record
The Bottom Line What to bet on this game.
Full-Game Side Bet
I cannot see the Red Wings taking this one, even though they will be the rested team. The Red Wings just do not have the offense to keep up with the high-powered jets, especially on the road. Detroit has averaged just 2.70 gpg on the road and just 2.60 gpg over their last 10 games, while the Jets have averaged 3.78 gpg at home. I will look for the Jets to win this one easily, especially since we note that Jimmy Howard is just 2-8 with a 3.21 GAA against the Jets in his career.
Prediction: Winnipeg -1.5
Full-Game Total Pick
I will look for this game to go Over the total. The Jets will get their goals as they have averaged a solid 3.78 gpg here at home, while the Red Wings have allowed 3.70 gpg on the road. Detroit has struggled to score this year, but they should be able to scratch out at least two goals in this one against a Jets team that has allowed 3.00 gpg over their last 10 games. The Over is 9-1 the last 10 games between these teams here in Winnipeg and that seals the deal. Jets win 5-2.
Prediction: Over 6.5