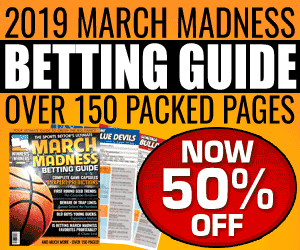 Featured Video from Scott Steehn
Friday evening on the NHL ice and the Metro Division will duke it out with the Pacific Division as the Pittsburgh Penguins rumble with the Anaheim Ducks at the Honda Center in Anaheim, California. The Penguins check in off a 5-1 home win over the Panthers, while the Ducks are off a 2-1 OT loss to the Senators at home.
Pens Top Panthers To Get Back On Track
The Pittsburgh Penguins had a long eight-game winning streak going until they lost at home to the Blackhawks. It was a bad loss for the Pens, but they were able to get back on track in their next game with a 5-1 home win over the Florida Panthers. The Penguins will now look to keep it rolling against a Ducks' team that could not find the win column with GPS.  Still, Pittsburgh cannot lose focus or the ducks will bite them, just like the Blackhawks did. The Penguins are currently in 2nd place in the Metro and just two points out of first. Pittsburgh grabbed a 2-0 lead on the Panthers just 3:03 into the game and they never looked back. Bryan Rust led the attack with two goals and he now has 11 on the year, while Tanner Pearson (6th), Riley Sheahan (6th) and Sidney Crosby (20th) also scored in the win. The Penguins have gone 11-9 on the road and they have averaged 3.45 gpg and have allowed 2.45 gpg in those games.
The Penguins improve to 9-1 in their last 10 games 🙌

Snap Shots: https://t.co/3FIDJKqoYH pic.twitter.com/apjacXu3oW

— Pittsburgh Penguins (@penguins) January 9, 2019
Grabbing the win against the Panthers was Matt Murray, who stopped 36 of the 37 shots that he faced to improve to 12-6 with a 2.78 GAA and a .917 save percentage on the year, while out on the road he has gone 7-1 with a 1.78 GAA and a .948 save percentage. In his career, he has gone 1-1 with a 2.87 GAA against the Ducks. Murray is on fire as he has won his last eight starts in a row and he has allowed a total of 10 goals in those games. Pittsburgh checks in at 6th in the league in power play conversions at 25.6 ppg and 3rd in penalty kill at 84.2%.
Ducks Fall To Lowly Senators At Home
The Ottawa Senators have been the worst team in the league this year and has struggled on the road. Still, the Ducks could not beat them on their home ice on Wednesday evening. Even worse is the fact that they scored just one goal on a team that is last in the league in goals allowed. Yikes. The Ducks lost that game by a score of 2-1 in OT and it was their 9th loss in a row. This is all on the heels of a stretch that saw them go 9-1. Their offense has been their biggest issue and it showed against a Sens team that has allowed over 4.00 gpg on the road this year. Anaheim has now scored a total of 12 goals in their last nine games. That will not get it done. Scoring their lone goal against the Sens was Jakob Silfverberg, which was his 11th of the year. The Ducks have gone 10-14 here at home for the year and they have averaged 2.46 gpg and have allowed 2.83 gpg in those games.
🗣: "On one end, it's a blessing in disguise, because you get to work on things you don't get to work on. Hopefully, [the knee] is stronger."

Today, Corey Perry talked to @Duckscolorman in his first interview since surgery to repair his MCL and meniscus in his right knee. pic.twitter.com/5Sb9tEirKx

— Anaheim Ducks (@AnaheimDucks) January 11, 2019
Absorbing the loss to the Sens was John Gibson, who allowed two goals on 30 shot attempts to fall to 15-20 with a 2.62 GAA and a .923 save percentage on the year, including 9-11 with a 2.54 GAA and a .920 save percentage here at home. In his career, he has gone 4-3 with a 3.47 GAA against the Penguins. Anaheim enters this contest ranked 28th in power play conversions at 14.5% and 14th in penalty kill at 80.5%.
Notable Trends
Anaheim is:
7-20 in their last 27 games playing on 1 days rest

3-13 in their last 16 when their opponent allows 2 goals or less in their previous game
Pittsburgh is:
8-1 in their last 9 vs. a team with a losing record
10-2 in their last 12 vs. the Pacific
The Bottom Line What to bet on this game.
Full-Game Side Bet
The Penguins have been a hot team of late as they come in having won 11 of their last 13 games and they have allowed an average of just 1.50 gpg over their last 10 games. That is significant as the Ducks can't score at the moment as they have notched a total of 12 goals over their last nine games. Lastly, we note that John Gibson is 9-11 with a 2.54 GAA here at home, while Matt Murray has gone 7-1 with a 1.78 GAA on the road. Look for the Penguins to take this one over the struggling Ducks.
Prediction: Pittsburgh -138
Full-Game Total Pick
No, No, No. The OU line should not be this high. The Ducks have scored just 12 total goals over their last nine games and Murray has a 1.78 GAA on the road, plus the Pens as a team has allowed just 1.50 gpg over their last 10 games. Gibson is 9-11 at home, but with a solid 2.54 GAA and while the Pittsburgh offense has been on fire, the Ducks do not allow much at home. Anaheim will get no more than one goal in this one, while the Pens will notch no more than four. The Under is 8-2-1 in Anaheim's last 11 vs. the Metropolitan and that is the clincher.
Prediction: Under 6