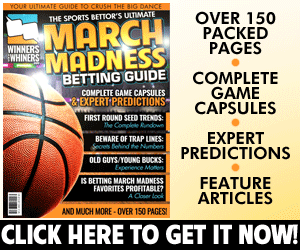 Featured Video from Scott Steehn
Arizona Coyotes at Edmonton Oilers
When and Where: Saturday, Jan. 12, Rogers Place, Edmonton, Alberta, 10:05 p.m. EST.
Connor McDavid looks to continue his torrid play Saturday night when he and the Edmonton Oilers try to beat the Arizona Coyotes for the second time in 10 days.
Coyotes seeking first three-game win streak in nearly six weeks
Arizona (19-21-3) is seeking its first three-game winning streak since stringing together four straight wins from Nov. 27-Dec. 4.
The Coyotes followed up one of their best games of the season — a 5-0 romp past the New York Rangers — with a 4-3 overtime victory at Vancouver on Thursday night to open their three-game road swing through northwest Canada.
Arizona thrice held one-goal leads over the second and third periods courtesy of goals from Richard Panik, Nick Cousins, and Conor Garland but coughed up the lead each time.
Panik, though, got the Coyotes the second point on Arizona's only shot of the extra period with 50 seconds left. It was Panik's first two-goal game since Feb. 11, 2017, at Edmonton, and he ended a seven-game goalless drought.
"It was one of those games we just needed a little inch from everybody and we got a little inch from everybody." – Coach Tocchet

More from Tocchet on tonight's win: pic.twitter.com/1uSn3HkFHK

— Arizona Coyotes (@ArizonaCoyotes) January 11, 2019
Darcy Kuemper, who made 25 of his 33 saves in the second and third periods, is likely to be between the pipes for the third straight game. He is 4-6-1 with a 3.07 goals-against average on the road, where he had lost four of his prior five starts before Thursday night.
Kuemper was not in net for Arizona's 3-1 loss to Edmonton on Jan. 2 but is 5-1-2 with a 1.98 GAA and .931 save percentage lifetime versus the Oilers. That includes a 3-0-1 career mark in Edmonton.
Oilers begin crucial stretch with shootout win
Edmonton (21-20-3) opened a three-game homestand that is part of a stretch in which it plays six of seven at home with a 4-3 shootout victory over Florida on Thursday night.
McDavid saved his heroics for late, scoring the tying goal with eight seconds left in regulation before sealing the shootout win by beating James Reimer in the second round. McDavid, who tied the game at 2 in the second period and assisted on Darnell Nurse's goal in the first, has 12 goals and 18 assists in his last 16 games.
CAPTAIN CLUTCH! 🤩 #LetsGoOilers pic.twitter.com/rrLHJC7UDx

— Edmonton Oilers (@EdmontonOilers) January 11, 2019
"We found a way to win a game where maybe we didn't deserve it," McDavid told The Associated Press. "But we stuck with it. It was gritty. There was just a terrible bounce for them to go ahead in the third. To lose on that would have been disappointing."
McDavid, who was tied for third in the league with 66 points at the start of play Friday, factored on all three of Edmonton's goals in its 3-1 win at Arizona on Jan. 2 and netted the go-ahead tally midway through the second period. He had scored just one goal in his first 11 career games versus the Coyotes but does have 10 assists in the 12 matchups.
After watching Cam Talbot stop 27 shots and two shootout attempts, Mikko Koskinen likely will get the call to beat the Coyotes for the second time this month. He made 15 of his 29 saves in the first period of that win, keeping Edmonton in the contest as it trailed only 1-0 after 20 minutes.
That win, though, is the only one of his last seven starts in which Koskinen has allowed fewer than three goals. He has gone 1-5-0 with a 4.66 GAA and .866 save percentage during that swoon.
Notable Trends
The Oilers are:
7-1 in their last eight games vs. the Coyotes
4-0 in their last four home games vs. the Coyotes.
General:
The home team is 5-2 in the last seven games between the teams.
Over/Under:
The over is 4-0-1 in their last five home games.
The over is 3-1-1 in their last five games following a win.
The Coyotes are:
3-7 in their last 10 games playing on one day of rest.
38-83 in their last 121 road games.
Over/Under:
The over is 4-1 in their last five games vs. teams with an above-.500 home record.
The over is 6-2 in their last eight games vs. Western Conference opponents.
The over is 5-2 in their last seven games vs. Pacific Division opponents.
The Bottom Line What to bet on this game.
Full-Game Side Bet
Despite coach Ken Hitchock's claim his team was "exhausted" after Thursday night's win, the belief is that a clutch victory like that in which McDavid made his own puck luck late and was rewarded in the shootout is the kind of win that can start a run of good results.
There is some worry about Koskinen given his form against everyone else but Arizona, but Edmonton also has been solid on the penalty kill of late — the Oilers have killed off 17 of 18 penalties over the last 18 games.
Prediction: Pick: Oilers -139
Full-Game Total Pick
Koskinen's form contributes to this pick as well as the fact Arizona has been a competent road team with an 11-9-1 record outside Gila River Arena and scored three or more goals in four of its last six road games. But also contributing to this pick is the belief Edmonton is ready to kick onto bigger things after that win, with McDavid extending his blistering scoring pace and getting his teammates involved.
Adding to the confidence in this pick is the line has swung down to 5.5 goals, which plays into riding McDavid's torrid run.
Prediction: Pick: OVER 5.5 goals
Full-Game Prop Bet
Again, a confidence pick in the Oilers that the rising tide who is McDavid will lift all the Edmonton boats. The Oilers have scored three or more goals in four of their last five home games and five of eight overall, and the Coyotes have yielded three or more in five of their last six.
Prediction: Pick: Oilers OVER 3 goals
Half-Time Side Pick
The Oilers have been all over the place in the first period of late, giving up eight goals in the last five games. Edmonton is also a net minus-11 in the first 20 minutes, conceding 47 games. Arizona also held a 1-0 lead after 20 minutes in the matchup earlier this month, so grabbing the Coyotes and the half-goal is the play here.
Prediction: Pick: Coyotes +0.5 goals (-200)
Half-Time Total Bet
With confidence in Edmonton, taking the over for the game, and taking the Coyotes to get the one-half goal, the expectation is this game will be 1-1 after 20 minutes. Little more than logic behind this pick.
Prediction: Pick: OVER 1.5 goals (-120)