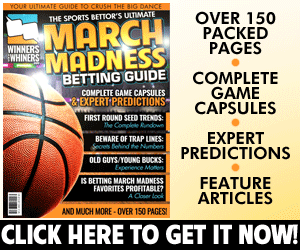 Featured Video from Scott Steehn
A pair of teams from the Metro Division will mix it up this afternoon as the Philadelphia Flyers pay a visit to the Prudential Center in Newark, New Jersey to rumble with the New Jersey Devils. The Flyers enter this game off a 2-1 home win over the Stars, while the Devils are off a 4-2 home loss to the Maple Leafs.
Flyers Grab Home Win Against The Stars
The Philadelphia Flyers have had their struggles this year and they went into their home game against Dallas on Thursday night having lost their last seven games in a row. Philadelphia was able to end that skid with a nice 2-1 home win. The offense continues to struggle, though, as Philadelphia has notched a total of 12 goals over their last eight games. The Flyers have to find their offense or they will have a long 2nd half of the year. Philadelphia scored two goals in the 2nd and held on from there. Dallas finally got on the board with 2:51 left in the game, but they were not able to get the tying goal. Scoring for the Flyers was Travis Konecny, which was his 11th and James van Riemsdyk, which was his 7th.
A career-high in saves (37) for Carter Hart and a multipoint night for @JVReemer21 paved the way as the #Flyers snapped their skid with a 2-1 victory over the Stars on Thursday night!

Postgame 5️⃣: https://t.co/RiEVuDFNQi pic.twitter.com/VIWdz4VnEZ

— Philadelphia Flyers (@NHLFlyers) January 11, 2019
Snatching up the win was Carter Hart, who stopped 37 of the 38 shots that he faced to improve to 3-5 with a 2.46 GAA and a .920 save percentage on the year, while out on the road he has gone 0-2 with a 3.69 GAA and a .891 save percentage. This will be his first meeting with the Devils. The Flyers have gone 8-15 on the road and they have averaged 2.83 gpg and have allowed 3.87 gpg in those games. Philadelphia checks in at 30th in the league in power play conversions at 13.1% and 26th in penalty kill at 75.5%.  
Devils Fall To Leafs At Home
The New Jersey Devils come in having lost their last three gAmes in a row after falling at home to the Toronto Maple Leafs on Thursday night. New Jersy is having a rough year overall as they are now 16-27 on the year and are 19 points out of first in the Metro Division, while their 39 points are tied with the Senators and Red Wings for 2nd fewest in the East. There is alway next year New Jersey. The Devils fell behind the Leafs 2-0 just 7:21 into the game and 3-0 after the first period and they were never able to recover from that. The Devils did tighten up the game with two goals in the 2nd, but that was as close as they got and the Leafs added an empty netter with 22 seconds left in the game for good measure. Scoring in the loss was Blake Coleman, which was his 14th and Brian Boyle, which was his 12th.
Here are @AmandaCStein's 10 Takeaways from #TORvsNJD ⬇️

— New Jersey Devils (@NJDevils) January 11, 2019
Absorbing the loss was Keith Kinkaid, who allowed three goals on 42 shot attempts to fall to 13-19 with a 3.07 GAA and a .899 save percentage on the year, including 9-9 with a 2.78 GAA and a .907 save percentage here at home. In his career, he has gone 7-2 with a 2.17 GAA against the Flyers. The Devils have gone 11-9 here at home for the year and they have averaged 3.20 gpg and have allowed 2.75 gpg in those games. New Jersey enters this contest ranked 19th in power play conversions at 19.1%, while also ranking 2nd in penalty kill at 85.4%.
Notable Trends
New Jersey is:
199-95-12 in their last 306 home games vs. a team with a road winning % of less than .400

42-20-4 their last 66 home games in this series.
Philadelphia is:
3-13 in their last 16 when their opponent scores 2 goals or less in their previous game.
3-14 in their last 17 after scoring 2 goals or less in their previous game
The Bottom Line What to bet on this game.
Full-Game Side Bet
The Devils have been far better at home than on the road and while they did lose their last home games, it was against the Leafs. The Flyers are not in the class of Toronto and Philadelphia has gone just 8-15 on the road. Carter Hart has gone 0-2 with a 3.69 GAA on the road, while Keith Kinkaid is 7-2 with a 2.17 GAA against the Flyers in his career. Lastly, we note that the Flyers are just 10-22 the last 32 games in this series.
Prediction: New Jersey
Full-Game Total Pick
I like the Over in this one. The Devils have been sound in the crease at home and Kinkaid has nice career numbers against the Flyers, but I still feel that a desperate Philadelphia will score some in this one. The Devils should get their goals as well as they have averaged 3.20 gpg at home and the Flyers have allowed 3.87 gpg on the road. The Over is 7-2-1 the last 10 meetings between these teams here in New Jersey and that seals the deal for me.
Prediction: Over