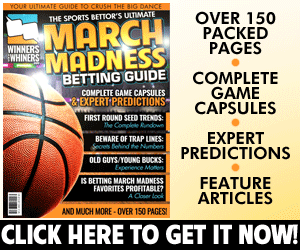 Featured Video from Scott Steehn
The Dallas Stars will host the St. Louis Blues in a divisional battle Saturday night from the American Airlines Center. The Blues are coming off a 4-1 home win over the Canadiens, and the Stars fell 2-1 in Philadelphia on Thursday night. Dallas registered a 3-1 road win against the Blues in the lone meeting this season.
Blues Kick Off Four Game Road Trip
The St. Louis Blues will open a tough four-game road trip in this contest. They possess a 7-7-2 road record on the year. St. Louis enters this one on a winning note after recording a 4-1 home win over the Canadiens on Thursday night. Blue's point leader Ryan O'Reilly played well in the victory, collecting two assists, and he now has seven points in his last five games overall. The 27-year old center has been the Blues best player this season, collecting 16 goals along with 26 assists. O'Reilly has 14 points in 31 career games against the Stars.
Vladimir Tarasenko hasn't played up to his potential this season. He did collect his 13th assist of the season in Thursday's win, however the 27-year old right-winger only has 25 points in 41 games. St. Louis holds a 5-5 record in their last 10 games.
Four goals and a win…you know what that means 🍩🍩🍩🍩 https://t.co/SINsljsRoV pic.twitter.com/JGSK8P3ylb

— St. Louis Blues (@StLouisBlues) January 11, 2019
The Blues will likely give the nod in net to Jake Allen in this matchup. The veteran goalkeeper, like many of his teammates, isn't having a strong season. Allen owns a 3.07 GAA and an .896 save percentage accompanied with a 14-4-4 record. The Blues are scoring an average of 2.8 goals, ranking them 22nd in the NHL. They are allowing an average of 3.1 goals, pegging them 21st overall.
Stars Fall to Flyers, Open Six Game Homestand
The Dallas Stars will be glad to return home for a long six game homestand starting on Saturday night. They are coming off a 2-1 road loss to the Flyers on Thursday night. Jamie Benn found the back of the net for his 18th goal of the season in the losing cause. The 29-year old left-winger hasn't been productive recently, recording only three points in his last eight games, and he is up to 33 points on the year.
Stars' scoring leader Tyler Seguin is red-hot, collecting six goals along with three assists in his last nine games which included an assist in Thursday's loss. The eight-year veteran center has 17 goals along with 26 assists on the season. Seguin has 22 points in 26 career games against the the Blues. Dallas stands at 6-4 in their last ten games, and they feature a 14-5-2 record on home ice.
Monty speaks with the media about tonight's game, depth scoring and whether the team plays up or down to the level of certain opponents. pic.twitter.com/L6XKEMbxrS

— Dallas Stars (@DallasStars) January 11, 2019
The Stars are expected to send ben Bishop between the pipes in this one. Bishop held the Blues to one goal in Tuesday's win, and he features a 15-10-2 record with a 2.36 GAA and a .923 save percentage on the season. Dallas is scoring an average of 2.7 goals, ranking the 26th in the NHL. They are holding opponents to 2.6 goals, good for fifth in the NHL.
Notable Trends
The Dallas Stars are:
4-1 in their last 5 home games against the Blues.
4-1 in their last 5 games against a team with a losing record.
8-3 in their last 11 home games.
The St. Louis Blues are:
0-4 in their last 4 games against the Stars.
2-10 in their last 12 games following a win.
3-9 in their last 12 games after scoring two or fewer goals in their previous game.
The Bottom Line What to bet on this game.
Full-Game Side Bet
I expect a convincing home win from the Stars. Dallas has won three out of their last four home games, and they continue to receive strong goaltending and effective defensive play. They have only allowed three goals over their last two games, and they have conceded average of only 2.1 goals in their last ten games overall.
Furthermore, the Blues continue to play inconsistent hockey. They have only won three out of their last seven games, and they just lost 3-1 on home ice against the Stars on Tuesday night.
Prediction: Dallas Stars
Full-Game Total Pick
I expect a low-scoring clash in this one. These two teams played to a low-scoring 3-1 decision earlier this week. Dallas is only averaging 2.4 goals in their last ten games, and the under is 3-0-1 in their last four games overall, and 3-0-1 in their last four when playing on one day of rest.
In addition, the Blues have tightened up defensively, allowing a total of only four goals in their last three games overall. The under is 4-1 in the last five meetings between these two teams, and I expect it to convert again in this one.
Prediction: Under
Full-Game Prop Bet
The under on the Blues team total is worth a look. The Stars' greatest team strength this season has been their defensive play. They just limited the Blues to one goal in St. Louis earlier this week, and Dallas has only allowed a total of 12 goals in their last five home games which included a 2-1 Dallas win over the Capitals in their latest home game.
Prediction: Blues Team Total: Under
Half-Time Side Pick
I am taking the under on the first period total. I expect very little scoring throughout this one, and especially in the opening period. The Stars' lowest scoring period occurs in the first where they have only scored 22 goals on the season. Also, Dallas is solid defensively in the first period where they have only conceded 26 goals.
Prediction: First Period Total: Under