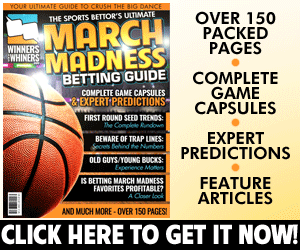 Featured Video from Scott Steehn
National Hockey League action on Saturday evening and a pair of teams from the Atlantic Division will square off as the Tampa Bay Lightning battle it out with the Buffalo Sabres at KeyBank Center in Buffalo, New York. Tampa Bay enters this game off a 3-1 home win over Carolina, while the Sabres are off a 4-3 road loss to Carolina.  
The Bolts Keep On Winning
We are just halfway through the NHL season and the Tampa Bay Lightning already have a 12 point lead in their division. The Bolts are at 34-10 on the year and they also lead the Calgary Flames by eight points for the most points in the league. Tampa Bay enters this game off a 3-1 road win over the Carolina Hurricanes and it was their 17th win in their last 19 games. They are clearly the best team in the league at the moment. The Lightning did trail Carolina 1-0 after the 2nd period, but Tampa scored three goals in the final 8:04 of the game to walk away with the win. Scoring in the win was Ondrej Palat, which was his 5th of the year and Brayden Point, who scored twice and now has 28 on the year. Point's first goal was the game-winner with just 3:15 left in regulation.    
"I think it's just we have a confidence in our dressing room that no lead is insurmountable. Obviously don't want to be in that spot, I think we just have a confidence that we're not out of it and we stick with it and [last night] it paid off."#CARvsTBL | Brayden Point: pic.twitter.com/DhkrExqZ46

— Tampa Bay Lightning (@TBLightning) January 11, 2019
Grabbing the win was Andrei Vasilevskiy, who stopped 26 of the 27 shots that he faced to improve to 18-6 with a 2.49 GAA and a .925 save percentage on the year, while out on the road he has gone 7-3 with a 2.56 GAA and a .921 save percentage. In his career, he has gone 7-2 with a 1.66 GAA against the Sabres. The Lightning has gone 15-6 on the road and they have averaged 3.81 gpg and have allowed 3.14 gpg in those games. Tampa Bay checks in at 1st in the league in power play conversions at 30.0% and 8th in penalty kill at 83.1%.
The Sabres Are Barely Hanging On
The Buffalo Sabres come in off a 4-3 loss to the Hurricanes on the road and they have now gone 6-13 since their 10-game winning streak. At one point during their winning streak, they were in first place in the Atlantic Division, but as of this writing, they are in the 8th spot in the Eastern Conference playoff standings. The Sabres currently hold just a one-point lead over the Canadiens, who are in the 9th spot. Buffalo is just hanging on for dear life right now. Scoring in the loss was Jeff Skinner, which was his 30th of the year, Jason Pominville, which was his 10th and Kyle Okposo, which was his 7th.  
Jeff Skinner scores his 30th, but #Sabres rally falls short on the road: https://t.co/05QzGqG7DI pic.twitter.com/dzdbpzL5rX

— Buffalo Sabres (@BuffaloSabres) January 12, 2019
Absorbing the loss Carter Hutton, who allowed four goals on 30 shot attempts to fall to 14-16 with a 2.62 GAA and a .916 save percentage on the year. Linus Ullmark will get the nod in this one and he has gone 9-5 with a 2.69 GAA and a .924 save percentage on the year, including 4-2 with a 2.95 GAA and a .913 save percentage here at home. In his career, he has gone 0-2 with a 4.57 GAA against the Lightning. The Sabres have gone 14-8 here at home for the year and they have averaged 3.05 gpg and have allowed 2.68 gpg in those games. Buffalo enters this contest ranked 18th in power play conversions at 18.5%, while also ranking 5th in penalty kill at 84.1%.
Notable Trends
Buffalo is:
9-20 in their last 29 home games vs. a team with a road winning % of greater than .600

33-81 in their last 114 games playing on 0 days rest
Tampa Bay is:
47-14 in their last 61 vs. the Eastern Conference
41-14 in their last 55 games playing on 1 days rest
The Bottom Line What to bet on this game.
Full-Game Side Bet
I like the Lighting in this one. It is tough enough to beat Tampa Bay these days while playing on rest, but the Sabres will be playing this one on no rest. They have lost 13 of their last 19 games, while the Bolts have won 17 of their last 19. Andrei Vasilevskiy has been strong overall this year and he has gone 7-2 with a 1.66 GAA against the Sabres in his career, while Linus Ullmark is 0-2 with a 4.57 GAA against the Bolts in his career. Take Tampa Bay in this one, especially knowing that they are 14-4 the last 18 games in this series.
Prediction: Tampa Bay
Full-Game Total Pick
The Over is the play in this one. The Sabres will be on tired legs, but we do note that they have averaged 3.05 gpg at home. The Tampa Bay offense is the best in the league and they have averaged 3.81 gpg on the road, plus 4.40 gpg over their last 10 games. Ullmark has a 4.57 GAA against the Lightning and Tampa Bay has allowed 3.14 gpg on the road. The Over is 12-3-2 in Tampa Bay's last 17 after allowing two goals or less in their previous game and 6-1-1 in their last eight road games.
Prediction: Over