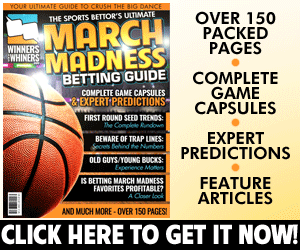 Featured Video from Scott Steehn
Columbus Blue Jackets at Tampa Bay Lightning
When and Where: Tuesday, Jan. 8, Amalie Arena, Tampa, Fla., 7:30 p.m. EST.
Coming off a rare regulation loss, the Tampa Bay Lightning look to avoid back-to-back defeats for the first time in nearly two months Tuesday night when they host the Columbus Blue Jackets.
Blue Jackets going for Sunshine State sweep
Columbus (24-14-3) has also been playing solid hockey of late, going 8-2-1 in its last 11 games overall after a 4-3 overtime victory at Florida on Saturday night.
The Blue Jackets squandered leads in the first and third periods, but defenseman Seth Jones put a quick end to the extra period when he beat James Reimer after 18 seconds. Anthony Duclair, Josh Anderson and Brandon Dubinsky also scored for Columbus, which has also won five of its last six road games.
🎣🦈#CBJ pic.twitter.com/ejZQqZA2Zd

— Columbus Blue Jackets (@BlueJacketsNHL) January 7, 2019
I'm just trying to read the play," Jones told the club's official website after scoring his sixth winner since the NHL switched to the 3-on-3 overtime format in 2015. "Use my awareness to get open, get in the right spot. Me and Luc (Pierre Luc-Dubois) and Bread (Artemi Panarin) have some pretty good chemistry in overtime, so I know those guys are going to make plays and I'm just the guy who gets open."
Panarin, who has a team-high 45 points, has four goals and seven assists in a seven-game point streak. Cam Atkinson leads Columbus with 24 goals but has just one in his last five games.
Columbus has been able to stay within touching distance of the Eastern Conference leaders despite an inept power play. The Blue Jackets failed to convert either of their chances Saturday and are 0 for 23 with the man advantage over their last 10 games. Those struggles stretch back even further as Columbus is 1 for 37 on the power play in its last 14 contests.
Sergei Bobrovsky is expected to be between the pipes again after making 27 saves Saturday night, looking for his seventh win in nine starts. He has won four of his last five starts on the road and is 9-5-0 with a 2.92 goals-against average outside Columbus.
Bobrovsky, though, had his worst start of the season at Tampa Bay on Oct. 13, getting riddled for eight goals on 31 shots in an 8-2 loss. He is 5-4-1 with a 3.31 GAA in 11 career starts versus the Lightning and gone 0-2-1 in the last three.
Jackets coach and former Lightning coach John Tortorella will become the 19th coach in NHL history with 600 victories with his next win.
Lightning's 16-game point streak comes to end in San Jose
All good things eventually come to an end, and for NHL-leading Tampa Bay (32-8-2), its 16-game run with at least one point (15-0-1) came to an end Saturday night with a 5-2 loss at San Jose in a potential Stanley Cup Finals preview.
On the 16-game point streak: "It was a hell of a run."#TBLvsSJS | Mikhail Sergachev: pic.twitter.com/iuggfdsN8l

— Tampa Bay Lightning (@TBLightning) January 6, 2019
Defenseman Victor Hedman and Mikhail Sergachev scored the goals for the Lightning, who will now try to avoid back-to-back regulation losses for the first time since defeats to Ottawa and Buffalo on Nov. 10 and 13. Nikita Kucherov, the NHL points leader with 69, had a 12-game point streak come to an end in the loss.
"I just think as the game moved, we got tired," coach Jon Cooper told the Lightning's official website. "It's only three games on this trip, but it's back-to-back out west and it's been a long trip for only three games. Guys gave it everything they had, and tonight wasn't our night. For 16 or 17 games, it was our night. Tonight, it wasn't."
Tampa Bay is still riding a seven-game home winning streak into this contest, having piled up 37 goals in that run. The Lightning are 17-4-0 at home overall, outscoring opponents 93-58 at Amalie Arena. They have scored five or more goals in 10 of those contests and are 14-1-0 when netting at least four.
Andrei Vasilevskiy is expected to be in net as he tries to avoid losing back-to-back starts for the first time this season. He is 9-3-0 with a 2.75 GAA and .920 save percentage at home and was the winning goaltender against Columbus in October after turning aside 30 of 32 shots.
Vasilevskiy has won his last four starts against the Blue Jackets, shutting them out twice, and has stopped 124 of 130 shots in that winning streak. He is 4-2-0 lifetime in his matchups with Columbus.
Notable Trends
The Lightning are:
22-7 in their last 29 games vs. Metropolitan Division opponents.
36-15 in their last 51 games after scoring two goals or less in their previous game.
35-16 in their last 51 games after losing by three or more goals in their previous game.
Over/Under:
The over is 10-3 in their last 13 games vs. Eastern Conference teams.
The over is 3-1-1 in their last five home games vs. teams with an above-.600 road winning percentage.
The over is 4-0 in their last four games vs. above-.500 teams.
The Blue Jackets are:
1-5 in their last six games vs. above-.500 teams.
3-9 in their last 12 road games vs. the Lightning.
0-4 in their last four games vs. the Lightning.
Over/Under:
The over is 8-1-2 in their last 11 games vs. Atlantic Division teams.
The over is 4-1-1 in their last six road games.
The over is 4-1 in their last five road games vs. the Lightning.
The Bottom Line What to bet on this game.
Full-Game Side Bet
It has been a long time since the Lightning have had to bounce back from a regulation loss, but Cooper's comments after Saturday's loss showed a team that simply ran out of gas at the tail end of two trips out west in a three-week span.
The second day off will probably do Tampa Bay real good heading into another highly intriguing showdown of a potential second-round or conference final opponent in Columbus.
Prediction: Pick: Lightning -185
Full-Game Total Pick
This line has already moved one-half goal higher since it opened at six, but with the proficiency the Lightning have scored at home, it is awfully hard to take the under in this game. Tampa Bay's ability to score at least four goals on a consistent basis is a good foundation for the over, though Columbus' lack of effectiveness on the power play does make this pick a little nerve-wracking.
Prediction: Pick: OVER 6.5 goals
Full-Game Prop Bet
Tampa Bay has scored four or more goals in 15 of its 21 home games, and three of the six times it failed to hit that mark came against Western Conference opponents. The Lightning have already torched Bobrovsky for eight goals once this season and should be good for at least half that amount here.
Prediction: Pick: Lightning OVER 3.5 goals (-160)
Half-Time Side Pick
Despite having a seven-game home winning streak, the Lightning have scored and yielded 12 first-period goals in those games. Columbus has outscored opponents 8-7 in winning five of its last six on the road. If there is no draw option, the Blue Jackets are worth a flyer with the Lightning coming off an extra day off following a West Coast road trip.
Prediction: Pick: Blue Jackets +0.5 goals (-165)
Half-Time Total Bet
Both the Lightning and Blue Jackets are not only averaging more than one goal per game offensively in the first period, they are also allowing more than one goal in the first period. Tampa Bay has had two or more first-period goals in its last 17 games while Columbus has gotten there in 11 of its last 15.
TL;DR version: Take the over.
Prediction: Pick: OVER 1.5 goals (-160)