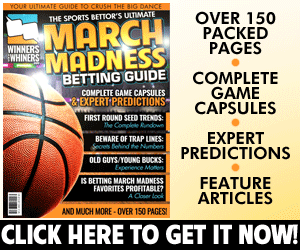 Featured Video from Scott Steehn
The Pacific Division meets the Metro Division on Sunday afternoon as the Vegas Golden Knights grapple with the New York Rangers at Madison Square Garden in New York. The Golden Knights enter this game off a 5-4 OT loss to the Devils on the road, while the Rangers are off a 4-3 OT loss to the Coyotes at home. These teams split the two meetings last year.
Golden Knights Blow It Against The Devils
The Vegas Golden Knights had been playing very well as they went into their game with the New Jersey Devils on Friday night having won nine of their previous 11 games. Vegas then had a 3-0 lead after one against the Devils and a 4-1 lead early in the 2nd but failed to close the door. New Jersey fought back and tied the game with 5:05 left in regulation and then they won it just 41 seconds into the extra session. It was a tough loss for a Vegas team that is still just six points out of first in the Pacific Division. Scoring in the loss was Alex Tuch, which was his 11th of the year, William Karlsson, who scored twice and now has four in his last three games and 13 on the year and William Carrier, which was his 6th.
🎥 Gallant: When we got up 3-0, some thought it was over and we just stopped skating. pic.twitter.com/vCbRPgcfCV

— Vegas Golden Knights (@GoldenKnights) December 15, 2018
Absorbing the loss was Marc-Andre Fleury, who allowed five goals on 42 shot attempts, to fall to 18-12 with a 2.57 GAA and a .907 save percentage on the year, including 8-8 with a 3.07 GAA and a .889 save percentage on the road. In his career, he has gone 31-18-9 with a 2.73 GAA against the Rangers. The Golden Knights enter this game ranked 17th in scoring at 3.00 gpg and 11th in goals allowed at 2.85 gpg.
Rangers Suffer Bad Home Loss To The Coyotes
The New York Rangers have been struggling again, and they are starting to slide a bit from playoff contention. The Rangers enter this game off a horrible 4-3 OT loss to the Coyotes, and they have now gone 2-7 in their last nine games to fall to 14-17 on the year and nine points out of first place in the Metro Division. The Rangers had a 3-1 lead over the Coyotes heading to the 3rd when Arizona scored twice, including the tying goal with 3:01 left in regulation to tie, before winning the game in OT. That is considered a bad loss for the Rangers. Scoring in the loss was Pavel Buchnevich, which was his 6th, Kevin Hayes, which was his 8th and Mika Zibanjad, which was his 10th.
"We've got to moved past this, good news is we get to play Sunday afternoon." – #NYR Coach Quinn pic.twitter.com/0u1pocxzZ2

— New York Rangers (@NYRangers) December 15, 2018
Taking the loss against the Coyotes was Henrik Lundqvist, who allowed four goals on 34 shot attempts to fall to 10-13 with a 2.83 GAA and a .914 save percentage on the year, including 8-5 with a 2.20 GAA and a .932 save percentage here at home. In his carer, he has gone 1-0 with a 4.05 GAA against the Golden Knights. The Rangers enter this game ranked 25th in scoring at 2.77 gpg and 21st in goals allowed at 3.26 gpg.
Notable Trends
New York is:
17-39 in their last 56 vs. a team with a winning record
1-6 in their last 7 Sunday games
Vegas is:
16-2 in their last 18 Sunday games
10-4 in their last 14 after allowing 5 goals or more in their previous game
The Bottom Line What to bet on this game.
Full-Game Side Bet
I will look for the Golden Knights to take this one. They have not been as good on the road as at home, but they are playing a New York team that is a complete mess at the moment. The Rangers have gone 2-7 in their last nine games, and they completely blew a game here at home to the Coyotes in their previous game. The Golden Knights blew their previous game as well, but they are still 9-3 in their last 12 games overall. Take the Golden Knights in this one.
Prediction: Vegas
Full-Game Total Pick
I will look for this one to go Over the Total. Marc-Andre Fleury has played well at home, but on the road, he has a 3.07 GAA. Henrik Lundqvist has a 12.20 GAA here at home, but he has allowed seven goals in his last two home games and three goals or more in his last five overall. New York's last five games overall have gone over the total and 7.4 gpg have been scored in those games, plus we note that the Over is 6-0 in Vegas' last six vs. a team with a losing record.
Prediction: Over