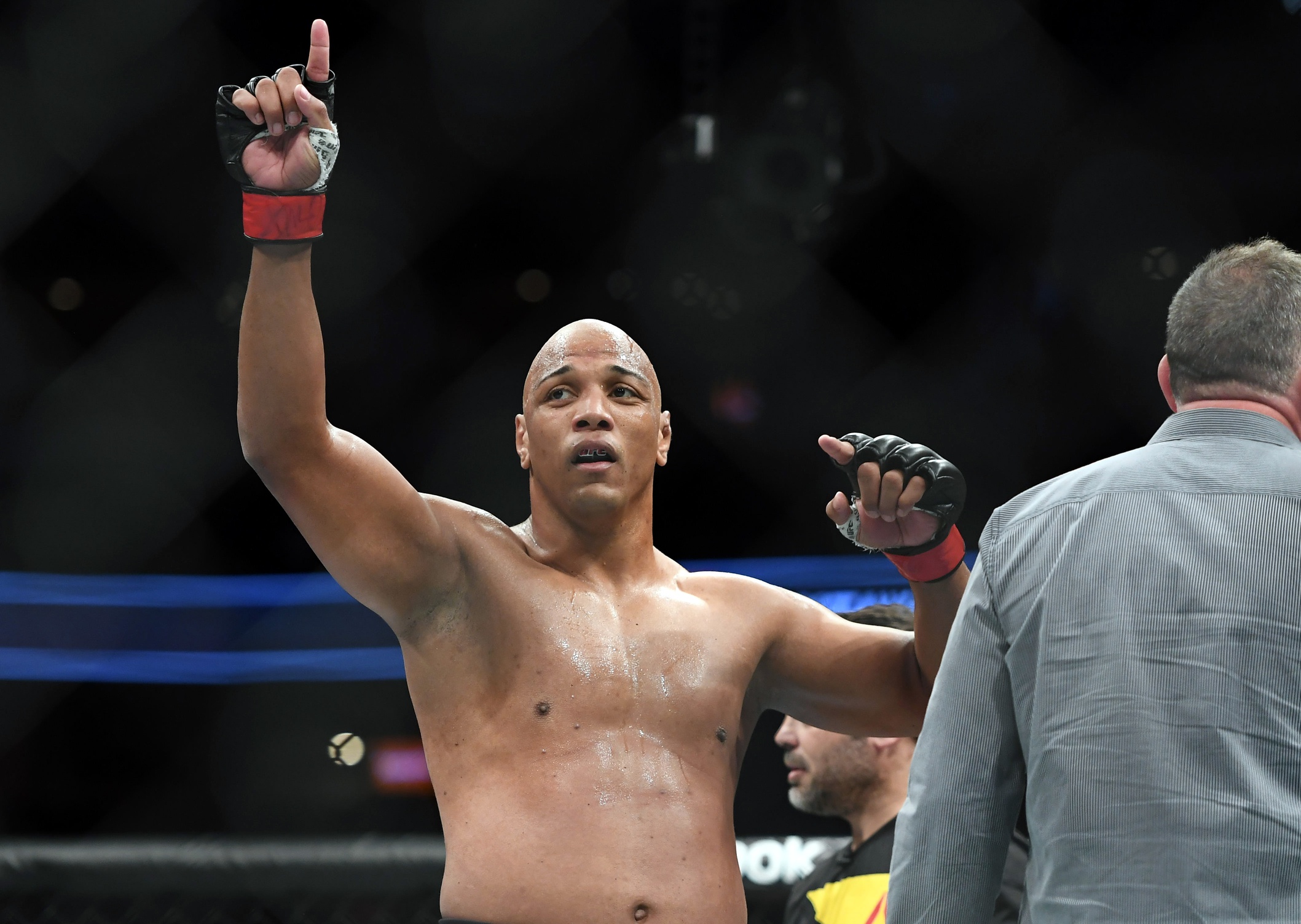 Image licensed from USA Today Sports
In the opening fight of UFC 230, Marcos Rogerio De Lima, also known as 'Pezao,' will look to get back in the win column against Adam 'Siwy' Wieczorek who is hoping to improve to 3-0 in the UFC.
X-Factors
This will be De Lima's first fight at heavyweight in the UFC. He previously competed in the light heavyweight division with mixed results. On the one hand, you could argue that De Lima will be undersized against natural heavyweights. However, Daniel Cormier proved that size isn't everything in the heavyweight division. Furthermore, Wieczorek isn't the biggest heavyweight on the roster, and despite his lanky frame he hasn't weighed in over 240 lbs in the UFC.
Meanwhile, Wieczorek will be coming in on short notice after De Lima's original opponent, Ruslan Magomedov, was forced to withdraw from the card. Wieczorek will have under two weeks to prepare for the fight, and it is unknown what kind of shape he was when he accepted the fight. On the plus side for Wieczorek, he won't have to focus on cutting weight due to being a heavyweight.
Paths to Victory
De Lima is a heavy-handed striker who likes moving forward and throwing big shots. On the feet, he should have a sizeable advantage especially with Wieczorek being susceptible to pressure. The Brazilian also seems like the more athletic fighter and should have a speed advantage over his opponent.
Wieczorek has a clear path to victory too. It involves avoiding the big strikes from De Lima, tying him up and getting him on the ground. The longer the fight goes, the better the Pole's chances get. Although De Lima's cardio doesn't seem awful, he tends to give up submissions when he finds himself in a bad position. All of De Lima's losses in the UFC have been submissions.
Conclusion
Overall, this seems like an easy fight to break down. Either De Lima is able to pressure Wieczorek and tag him with big shots and eventually get a finish or Wieczorek drags De Lima to the mat and gets a submission. The bookies have made Wieczorek a sizeable favorite meaning that there is value on De Lima. In my opinion, this fight is a toss-up, and thus a bet on De Lima holds the most value.
Recommended Play: Rogerio De Lima +235
Free Ultimate Guide to MMA Betting
Free Ultimate Guide to MMA Betting
You want to win? This guide was created for you as The Bible for the MMA Sports Bettor. The most compherensive collection of strategies, tips, and techniques to consistently grow your bankroll.
Download it now!
You want to win? This guide was created for you as The Bible for the MMA Sports Bettor.
Download it now!