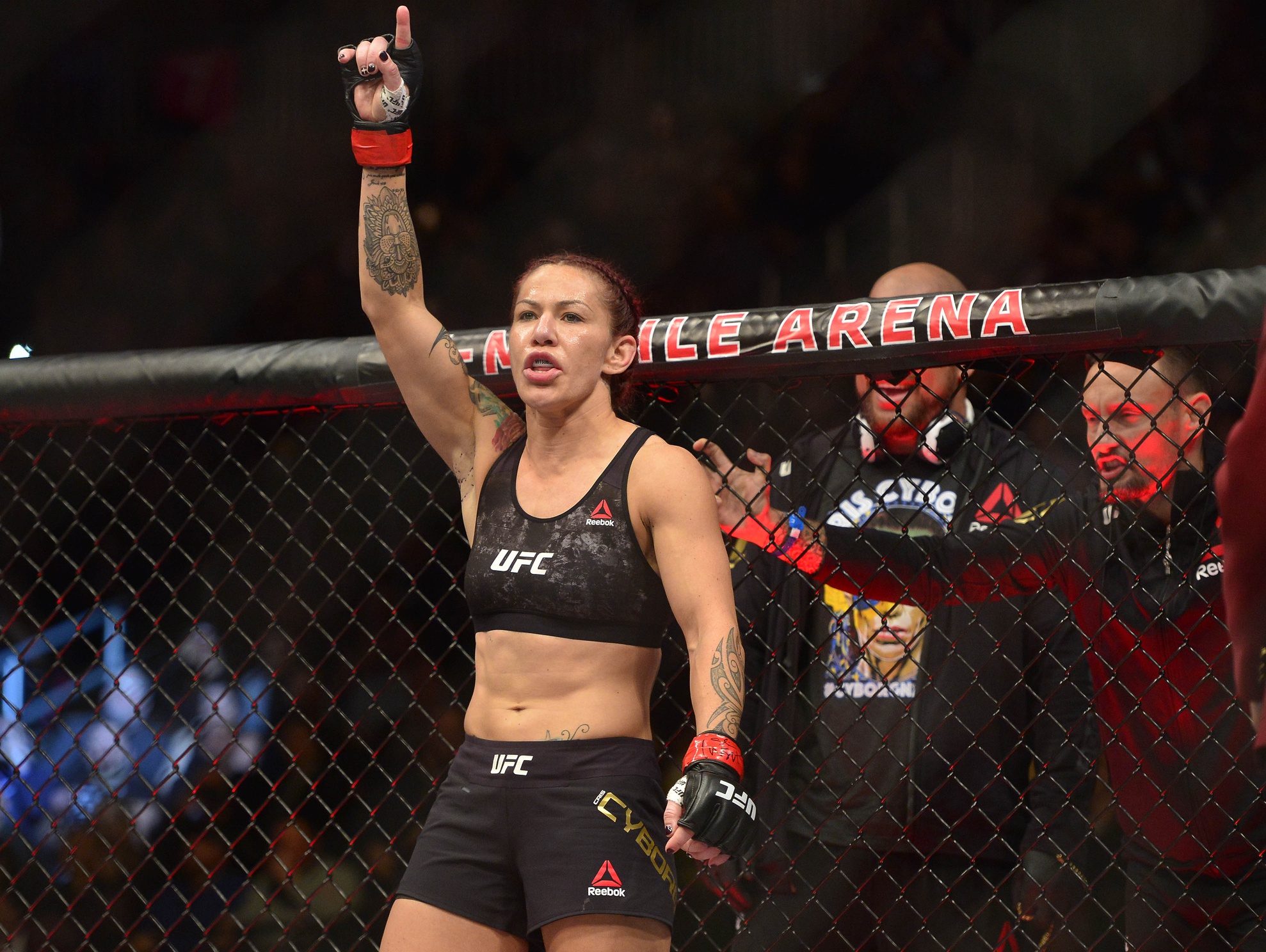 Image licensed from USA Today Sports
Perhaps the most important fight in women's mixed martial arts history will go down at UFC 232 when Cristiane Cyborg faces off against Amanda Nunes for the Women's Featherweight title. Many see Nunes as the biggest and only, threat to Cyborg's reign of terror.
X-Factors
Cyborg will be looking to successfully defend her UFC title for the third time. So far all of her opponents in the UFC have been career bantamweights who have moved up in weight.  Nunes is no different but is perhaps larger and stronger than Cyborg's previous opponents.
It will be interesting to see how the move up in weight will affect Nunes. On one hand, she is a big bantamweight and not cutting the extra ten pounds will surely be welcome news to her. On the other hand, you can argue that Nunes has often enjoyed a size advantage over her opponents at bantamweight and will not have such a luxury when she faces a bigger woman in Cyborg.
Paths to Victory
Prior to the Holly Holm fight, some people thought that the key to beating Cyborg was to tire her out and drag her into the deep waters. However, Cyborg showed great conditioning in that fight and dispelled that myth. Interestingly enough, it might benefit Cyborg to look to wear on Nunes in this fight and test her cardio. This can be done by engaging in a clinch battle early on in the fight where she can impose her size and strength.
I believe that for Nunes to win this fight she needs to start strong and fast. She will likely enjoy a speed advantage by being a smaller woman but she is also a very hard puncher. Therefore, Nunes should look to surprise Cyborg early in the fight and look for the finish. This could, however, be a double-edged sword because in the past Nunes started strong early and faded as the fight went on if she was unable to get the finish.
Conclusion
Overall, I believe that Cyborg will defend her title once again. On paper, Cyborg isn't outmatched in any department and will have the size advantage over Nunes which might play an important role in this matchup. In my opinion, Cyborg's physically will wear Nunes out and allow the champion to get the stoppage in the championship rounds.
Recommended Play: Cristiane Cyborg via T/KO @ +110 at 5dimes.
Free Ultimate Guide to MMA Betting
Free Ultimate Guide to MMA Betting
You want to win? This guide was created for you as The Bible for the MMA Sports Bettor. The most compherensive collection of strategies, tips, and techniques to consistently grow your bankroll.
Download it now!
You want to win? This guide was created for you as The Bible for the MMA Sports Bettor.
Download it now!