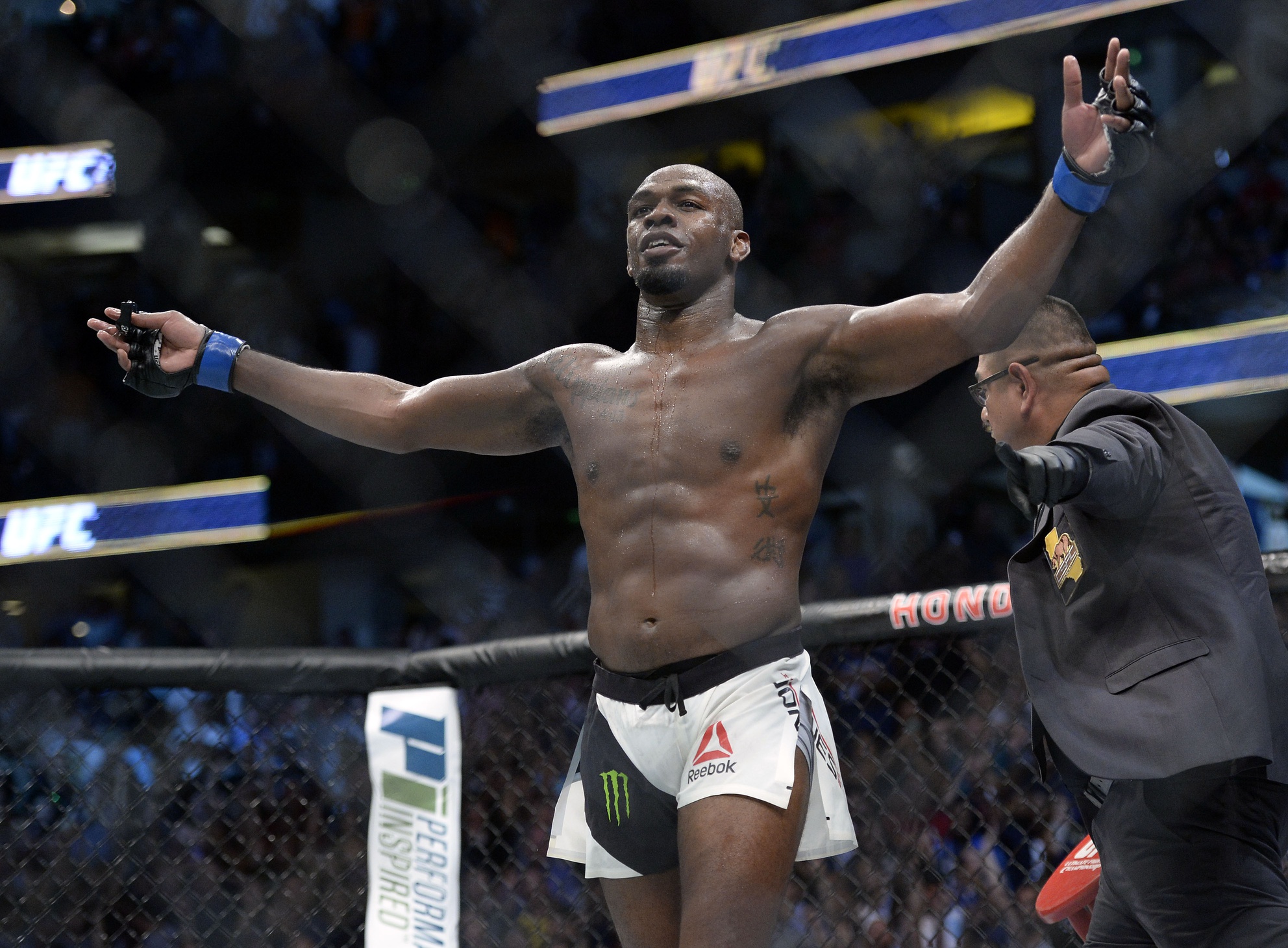 Image licensed from USA Today Sports
At the top of an incredible UFC 232 card is the rematch everyone has been waiting for: Jon "Bones" Jones versus Alexander "The Mauler" Gustafsson for the light heavyweight crown. Despite his bizarre antics outside the cage, failed drug tests and questionable moral behavior, Jones is arguably the best MMA competitor to walk the planet.
Looking nearly flawless throughout his career, the fighter to give Jones his stiffest test was Swedish contender, Alexander Gustafsson. In an extremely close contest in 2013, Jones won on the scorecards but you could make an argument that the decision should have went the other way. Who will emerge victorious this time?
The Greatest of All Time
An extremely well-rounded fighter, Jon Jones is most renowned for his striking. With his 6'4 build and preposterous 84-inch reach, "Bones" is a master of fighting at range - although he's highly competent with his elbows on the inside as well, as we saw against Glover Teixeira.
Jones is skilled at keeping opponents at the end of his strikes. This was most clear against the much shorter Daniel Cormier - but he's fantastic at fighting on the outside against opponents of all sizes.
In addition to his straight punches and savage elbows, he has a lot of crafty kicks in his arsenal, including the fabled oblique kick that they love over at Jackson's MMA. The head kick Jones landed against Daniel Cormier was masterful and he's certainly the superior kicker in this match-up.
Jones is a legitimate wrestler and jiu-jitsu player, although I don't think we're going to see too much grappling in this one. Given that he usually has the striking advantage, we typically see Jones wrestle defensively.
Can Anyone Can Defeat "Bones" at Light Heavyweight?
Styles make fights, and it's clear Gustafsson poses the greatest threat to Jones at light heavyweight (now that Anthony Johnson has retired).
As one of the few fighters comparable to Jones in height and reach, Gustafsson stands 6'5 and has a 79-inch wingspan. One of the interesting things about the first fight was that reach didn't seem to be a factor - unlike all of Jones' other fights. The Swede was getting the better of the exchanges until the end of the fourth round, and it's imperative he's on his A game for the entire five rounds this time.
A smooth boxing stylist, Gustafsson puts combinations together beautifully and looked dominant in his last contest over a dangerous (albeit declining) Glover Teixeira. When the striking isn't going his way, he showed against Jan Blachowicz that he has some solid grappling to fall back on - although I'm not confident he'll be able to take Jones down.
Gustafsson has had some serious injuries to his shoulder and hamstring in recent years, but if he's operating close to 100% this is absolutely a winnable fight for him.
Who Wins?
Jon Jones testing positive for performance enhancing and recreational drugs is a big concern. He openly admitted that he didn't train seriously for the first contest with Gustafsson, saying that his party lifestyle negatively impacted his conditioning. Has he got his life in check this time, or is he back to his old ways?
One thing is clear, he looked flat against Ovince St. Preux in 2016 and if that version of Jon Jones shows up this weekend - he's in for a rough night.
Believing he won the first contest, "The Mauler" will be training exceptionally hard for this rematch. It's feasible the Swede can win this with his boxing edge, although Jones has mentioned boxing has been a big part of his training for this camp.
Ultimately, I think Jon Jones is the rightful favorite but -265 feels wide to me. Gustafsson is a live underdog and I can't blame anyone for taking their chances on him at +245. Whoever comes out victorious, I believe we're in for a technical striking battle for five rounds. Neither fighter is a huge puncher and both are durable.
Pick: Fight goes to decision +100
Free Ultimate Guide to MMA Betting
Free Ultimate Guide to MMA Betting
You want to win? This guide was created for you as The Bible for the MMA Sports Bettor. The most compherensive collection of strategies, tips, and techniques to consistently grow your bankroll.
Download it now!
You want to win? This guide was created for you as The Bible for the MMA Sports Bettor.
Download it now!