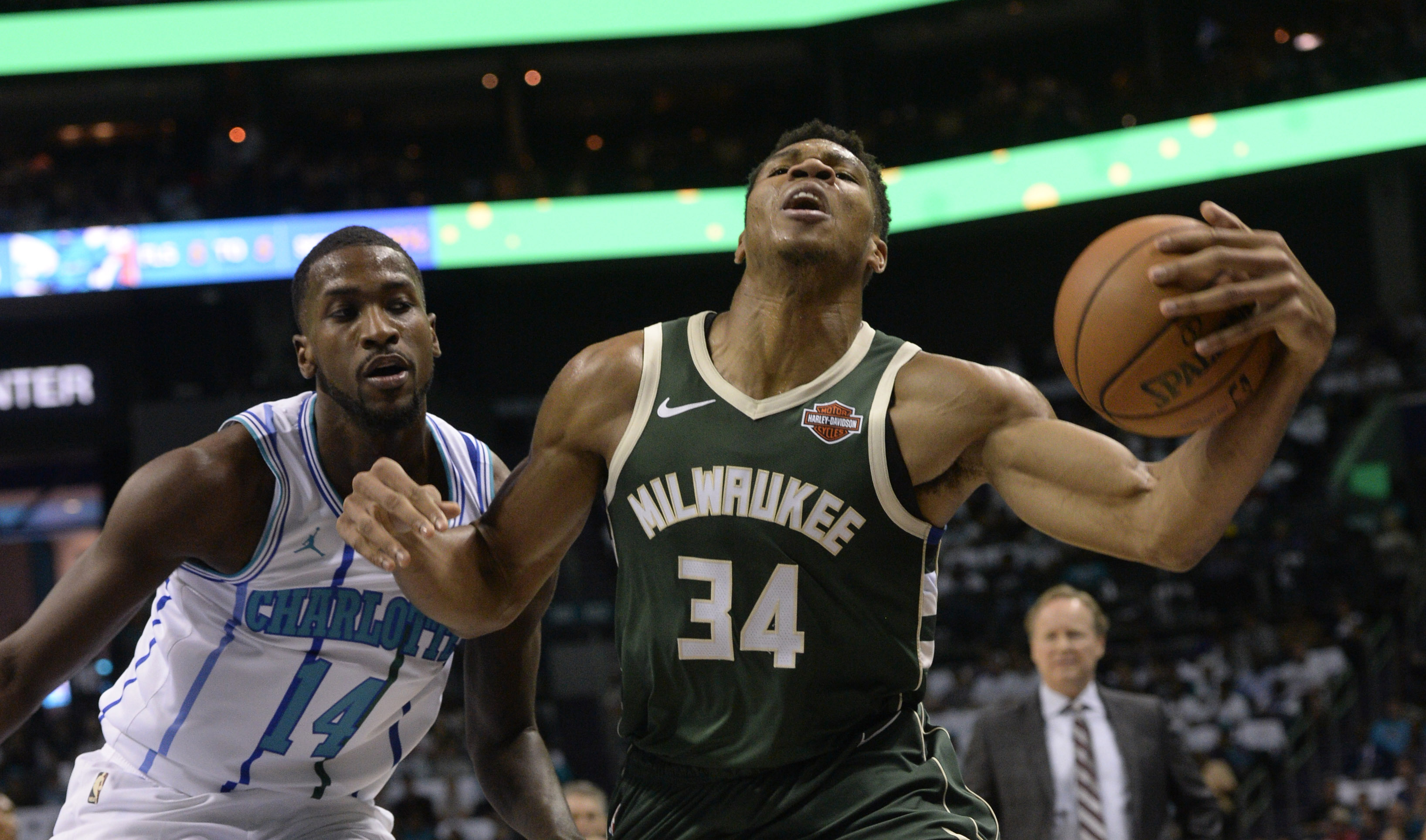 Image licensed from USA Today Sports
Milwaukee Bucks at Boston Celtics – Thursday, November 1st
The Celtics have played relatively well early on compiling a 4-2 record to enter the week. They will need to play even better against a red-hot Bucks team which entered the week without a loss. The Bucks are currently fifth overall in team scoring while the Celtics are 29th which could perhaps help to explain why they have produced just one under in their first six games. One of the keys to this one could be the defenses which have both been quite good although Milwaukee's has been better.
The Buck on the road and the Celtics at home have an excellent recent history of going over the total but the under is 2-0 in Boston's first pair of home games this year, and it is 1-1 in Milwaukee's first pair of road games. Defenses will step up, and the total will go under.
My Pick: Under
Detroit Pistons at Philadelphia 76ers – Saturday, November 3rd
These two teams met last week, and the Pistons edged Philadelphia by one point in a high-scoring affair in which the 76ers were road faves of a single point. Detroit is off to a bit of a surprising start at 4-1 while the Sixers enter the week at 3-3. The funny thing is that Detroit is 1-4 ATS while Philly is 1-5 ATS.
Detroit has been the better team both offensively and defensively so far, and they are a tad healthier than their counterparts. Still, the Sixers can pour it on, and this is setting up to be another shootout. It's best to avoid a spread bet as the over looks like the call.
My Pick: Over
Los Angeles Lakers at Portland Trailblazers – Saturday, November 3rd
Here are a couple of teams that have been making over bettors quite happy so far. The over is 4-1-1 in Los Angeles' first six games, and it is 5-0 in Portland's first 5. The over is 3-0 in Portland's first three home games this year, and it is 8-3 in their last 11 home games overall. The over has prevailed in two of Los Angeles' first three road games this year, and it is 13-4-1 in their last 18 road games overall. Look for that trend to continue.
My Pick: Over