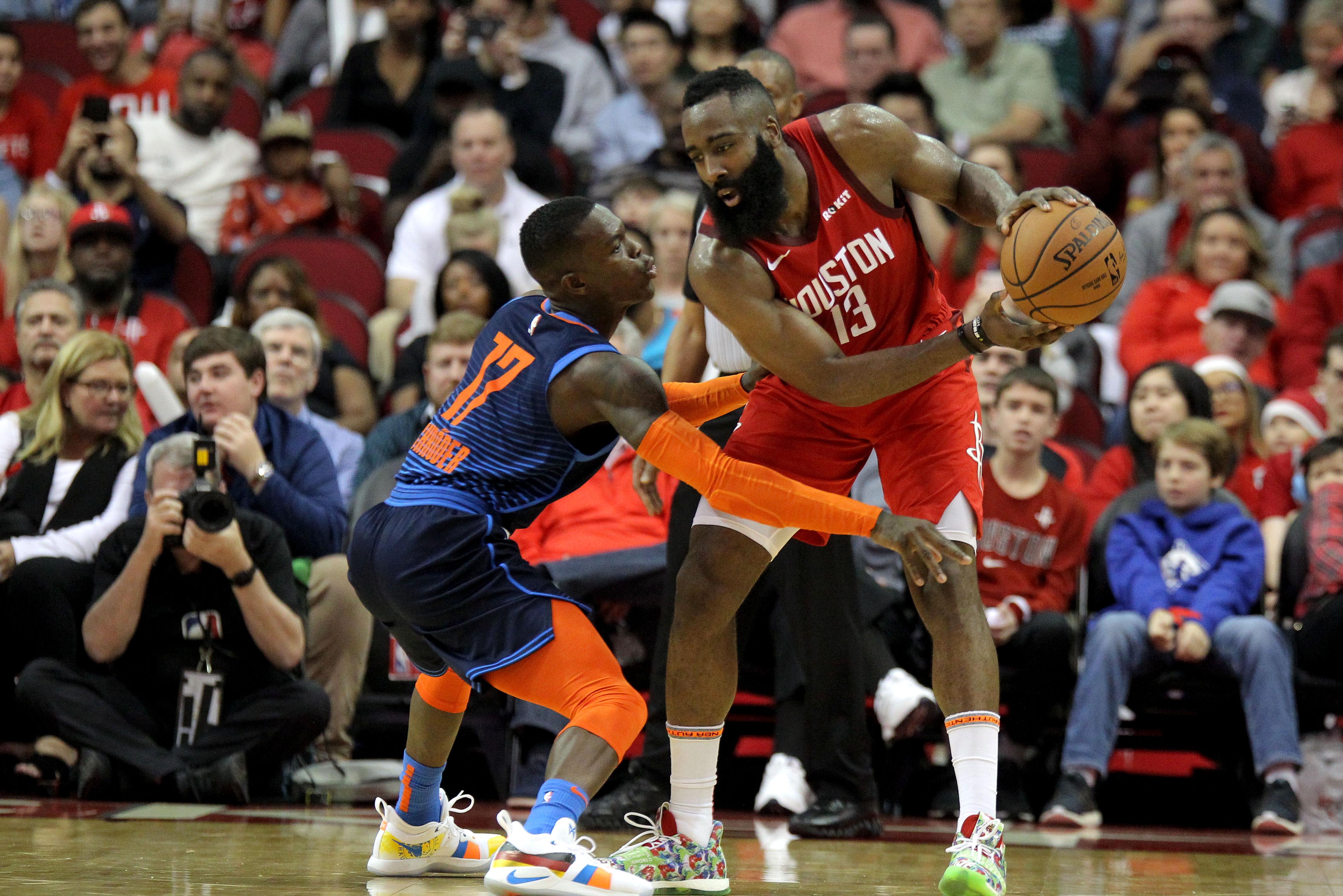 Image licensed from USA Today Sports
Many teams have hit the halfway mark of the NBA regular season schedule. The Toronto Raptors are still looking like serious contenders after becoming the first team to pick up their 30th win of the season. On the other hand, the Cleveland Cavaliers and the Phoenix Suns have yet to record 10 wins and appear to be going nowhere fast. Let's take a look at the NBA Week 13 power rankings.
Toronto Raptors (30-12)
The Raptors had a pretty productive week recording wins over Indiana and the mighty Bucks. They have won four of their last five games and are the first team to notch 30 wins this season. They continue to be dominant at home and they have accumulated more road wins than any other team.
Milwaukee Bucks (28-11) 
Milwaukee has the best winning percentage in the NBA and they have been on a bit of a tear recently winning ten of their last twelve games. Some may argue that the Bucks should be in the number one spot but a loss at home to the Raptors earlier this week prevents that from happening.
Indiana Pacers (26-13) 
It's a bit of a toss-up for the number three spot as the Denver Nuggets have been playing very well but the Pacers have a better point differential and they have been the better road team up until now. Their loss to the Raptors snapped a six-game winning streak but they have still won 13 of their last 16 games. 
Denver Nuggets (26-12) 
The Denver Nuggets are coming off of a loss to the surging Rockets which ended their recent winning streak at five games. They have won nine of their last twelve and they are 16-5 since November 21st. They have one of the best point differentials in the league and they now own a winning road record. 
Golden State Warriors (26-14) 
The Warriors continue to score a lot of points but their defense seems to be more suspect every day. They have won three of their last four games but they have been plagued by inconsistency all year. There is little doubt that this team will be making another championship run but they need to sort a few things out first. 
Philadelphia 76ers (26-14) 
The Sixers look like they have finally turned the corner. They have won three straight, four of their last five, and seven of their last ten. They have overtaken Boston in the Atlantic Division and sit just three games behind Toronto for the division lead. Improved play on the road would help their cause. 
Oklahoma City Thunder (25-14) 
Oklahoma City's loss to the lowly Wizards snapped a three-game winning streak and added a half-game to their deficit in the Northwest Division. They are just 1.5 games behind the division-leading Nuggets and their defense has played a large role in their success. 
Boston Celtics (24-16) 
Boston has become a team to be reckoned with. They are currently riding a three-game winning streak and have won four of their last five and six of their last eight. They have the second-best point differential behind the Milwaukee Bucks and their defense is among the best in the NBA. 
Houston Rockets (23-16) 
A loss to the Portland Trailblazers broke up a six-game winning streak but Houston bounced back with a big win over the Nuggets and have now won 12 of their last 14 games. They are in a dogfight with San Antonio atop the Southwest Division. 
San Antonio Spurs (24-17) 
San Antonio might have started out slowly but they are really heating up now. They have put together a five-game winning streak which includes victories over Toronto, Boston, and the Clippers. They have won 13 of their last 16 games which has kept them in the race for the Southwest Division lead. 
Los Angeles Clippers (23-16) 
The Los Angeles Clippers stumbled in mid-December but it looks like they might have turned things around. After starting the new year with a loss to Philadelphia, they took advantage of Orlando and everyone's favorite slump buster, Phoenix, to keep themselves 2.5 games behind Pacific Division-leading Golden State.
Portland Trailblazers (24-17) 
Portland has been a pleasant surprise so far this year but they are in tough with Denver and Oklahoma City in the Northwest Division. Portland registered a big win over the red-hot Rockets and they have won four of their last five games and have been one of the best teams in the league since the beginning of December. 
Los Angeles Lakers (22-19) 
The Lakers really miss LeBron James and that is quite evident in the fact that they have dropped three of their last four and five of their last seven. It appears that King James will be missing even more time which does not bode well for this young team. 
Miami Heat (19-19)
Congrats to the Miami Heat for battling their way back to .500. However, let's not get too crazy about winning two of the last three games and three of their last five. Those wins came against bottom feeders. Still, Miami has won eight of their last eleven games and they lead the sad-sack Southeast Division. 
Utah Jazz (20-21) 
The Utah Jazz have been playing some inspired basketball lately. They have won six of their last ten and two of their last three. The Jazz can look forward to playing a few upcoming games at home although they have been nearly as good on the road. 
Minnesota Timberwolves (19-21) 
Minnesota has won two straight but they need to have a big week if they are to reach the .500 mark. They currently occupy the basement in the Northwest Division and they have one of the worst road records in the NBA.
Sacramento Kings (20-20) 
It looked like the Kings were about to go on a bit of a run around Christmas time but they have since fallen flat. After winning three of four games and earning a winning record, the Kings went on to lose four straight before getting a win against the Magic. 
Charlotte Hornets (19-20) 
Charlotte stinks! It's just lucky for them that their entire division stinks. Despite losing five of their last eight games and owning one of the worst road records in the league, Charlotte is just a half-game out of first place in their division.
New Orleans Pelicans (19-22)
New Orleans has started 2019 on the right foot with two straight wins and four wins in their last six games. They take on Cleveland next but a very tough looking road trip awaits them after that and New Orleans has been terrible on the road. 
Brooklyn Nets (20-22)
Brooklyn didn't look very good at all as they headed into December but they have reversed their fortunes and have won 12 of their last 16 games. They are 10-11 at home and 10-11 on the road but they have been moderately successful against conference rivals going 14-10. They can look forward to a few home games in the next couple of weeks.
Detroit Pistons (17-21) 
Things seem to be going from bad to worse for Detroit. They have not been able to win consecutive games since the beginning of December and the losses are mounting at an alarming rate. They have lost five of their last six and 14 of their last 18. 
Orlando Magic (17-23) 
The Magic entered 2019 having won three of their previous four games but they have since dropped three straight and four of their last five. Granted, they played their last five games on the road where they have struggled. The Magic are just 3-8 in their last 11 but sit just three games behind Miami in the putrid Southeast Division. 
Washington Wizards (16-24) 
It's not like the Wizards are really going anywhere this year but they have been playing some pretty decent basketball over their last few games. They are 3-2 in their last five games including a motivational win against Oklahoma City. 
Dallas Mavericks (18-22)
It's difficult to find anything positive to say about a team that has lost three in a row and 11 of their last 14. However, the Mavericks have somehow been raking it in for spread bettors over the past couple of weeks. There! We said something nice.
Memphis Grizzlies (18-22) 
This team didn't look all that bad back in early December but they have gone into quite the tailspin with 13 losses in their last 16 games including their current six-game losing streak. They are struggling to score points and their 1-12 ATS record over their last 13 games makes them an automatic fade.
Atlanta Hawks (12-27) 
Atlanta actually had a good stretch during which they won five of six games but those days are long gone as they have recorded just a single win in their last five games. Despite having such a ridiculously bad record, Atlanta is just 7.5 games out of first place in the Southeast Division.
Chicago Bulls (10-30) 
They are awful at home and they are awful on the road. They stink against Eastern Conference teams and they stink against Western Conference teams. They have lost four in a row and seven of their last ten and there aren't any signs that point to things getting any better.
New York Knicks (10-30) 
A win over the LeBron-less Lakers broke New York's eight-game losing streak but they have still lost 14 of their last 16 games. They are a mess on the defensive side of things and they have one of the least potent offenses which is not a winning formula. 
Phoenix Suns (9-32)
A four-game winning streak before Christmas has long been forgotten as the Suns have now lost six in a row and eight of their last nine. Things will likely only get worse as they face a road-heavy schedule over the next couple of weeks.
Cleveland Cavaliers (8-32)
Well, make that ten losses in a row as the Cavs were outgunned by the Pacers. Cleveland has just a single win to show for their last 13 outings and with a six-game road trip coming up, things couldn't look much bleaker.