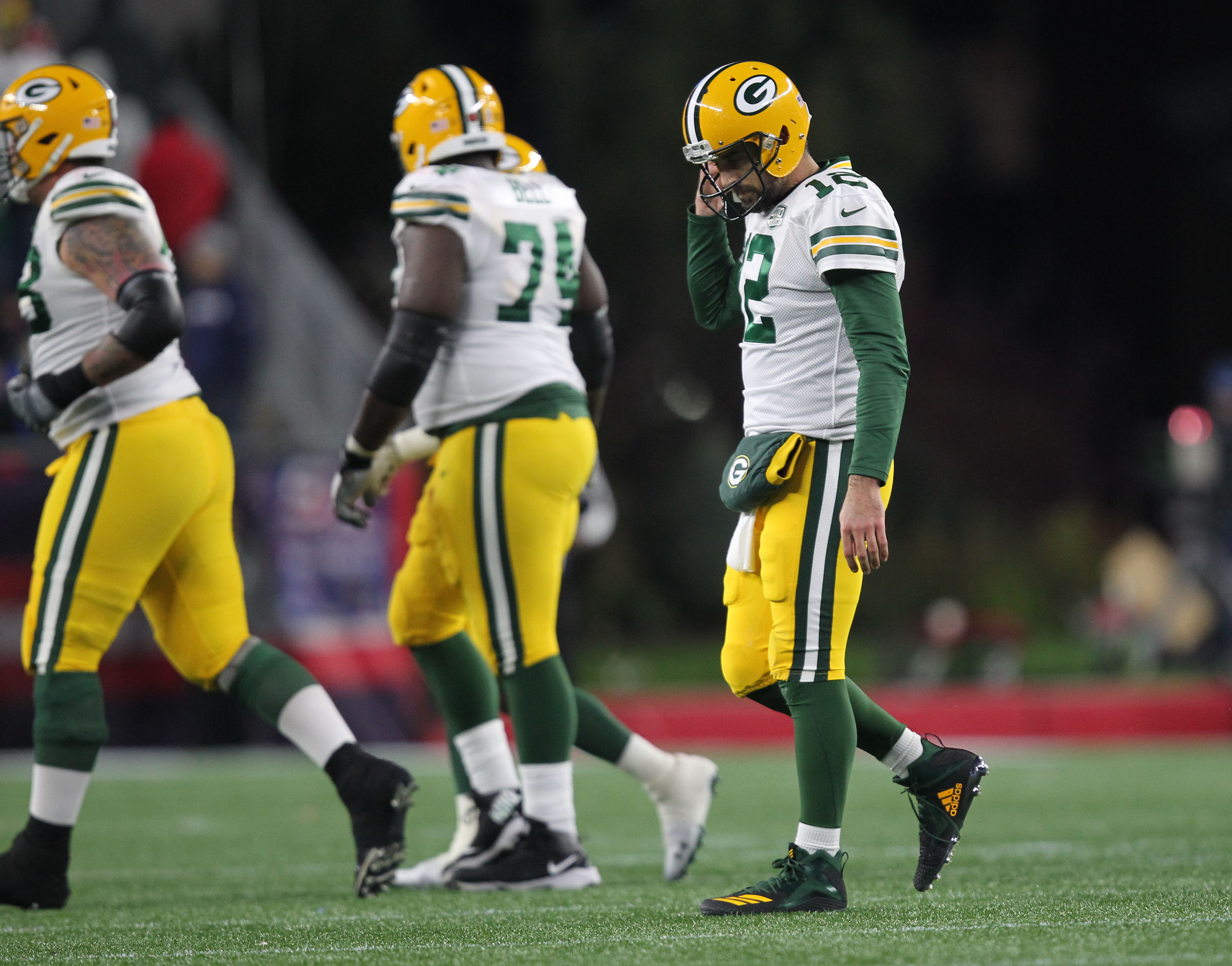 Image licensed from USA Today Sports
We are now heading into Week 11 of the NFL schedule after a Week 10 that produced its share of surprises. It wasn't so much the fact that the Steelers go the win and the cover over the Panthers as much as the fashion in which they did it. The Falcons loss to the Browns puts a real damper on their playoff hopes while the Titans still have plenty of life after their win over the Patriots. The Colts delivered a serious blow to the Jags and the Dallas Cowboys made the NFC East a lot more interesting with their big win over the Eagles.
There are some interesting matchups heading our way in Week 11 which means plenty of betting opportunities. Let's take a look at the best bets in Week 11 and see if we can improve on that 14-11 record.
Green Bay Packers at Seattle Seahawks (-2.5)
The week officially kicks off on Thursday night with what looks to be a great matchup as the 4-4-1 Packers look to win back to back games for the first time this year when they visit the 4-5 Seahawks. This looks like a good spot for Green Bay who have won their last three games straight up versus Seattle and has covered in their last four straight versus the Seahawks. The Packers are still very much in the hunt but they will need to get their first road win of the year in order to stay in the picture. The Packers have not been a very good road team in recent memory having lost their last six SU and going 1-5 ATS. They have been treating over backers well though. The over is 103 in their last 13 road games dating back to last year.
The Seahawks have only played three home games so far and have gone 1-2 SU and 2-1 ATS. Since last year, the Hawks have gone 5-7 SU and 4-8 ATS at home. Both of these teams have shown the ability to score points and, although Seattle's defense is arguably better, both teams should be able to combine for enough points to eclipse the 48.5 point total.
My Pick: Over 48.5
Tennessee Titans at Indianapolis Colts (-2.5)
After a three-game skid, the Titans have reeled off a pair of big wins to put themselves back into playoff contention but the Colts have also been getting themselves back in the picture with their three-game winning streak. The Titans have been showing that they can play defensively but, despite putting up 34 on New England, they have been a little erratic on the offensive side of the ball over the course of the season.
Tennessee has found success against a tough schedule in recent weeks while the Colts have had it relatively easy. It also appears that the early money has been flowing in on the Titans who opened as three-point dogs and now find themselves as two-point dogs at some books. The Titans have been steadily improving on both sides of the ball whereas the Colts have been giving up a fair amount of points to bad teams.
My Pick: Tennessee Titans +2.5
Denver Broncos at Los Angeles Chargers (-7)
The Chargers are quietly putting together a very good season although they have their work cut out for them if they are going to win the division. They have won six in a row and have covered in four of their last five outings. Dating back to last year, Los Angeles has won seven of their last eight home games and they are 5-3 ATS in that span. While their offense has been decent enough, it has been their defensive play that has been a major contributor to their recent success. Los Angeles has held opponents to 19 points or less in their last five games.
Things aren't nearly as bright for the Broncos who have dropped six of their last seven games. To be fair, they have kept it close against some good teams which is a reason why they have covered three of their last four games. However, Denver has won just twice in their last 14 road games and they are 3-11 ATS in those games. Even though they covered in their last two straight, Denver can't be trusted on the road.
My Pick: Los Angeles Chargers -7
Minnesota Vikings at Chicago Bears (-3)
Before the season started, who would have thought that the Vikings would be three-point dogs in this game? Well, here we are. The 5-3-1 Vikings have been scoring less and giving up more points than many expected them to while the Bears are scoring at a good rate while boasting a very good defense. The Bears have strung three straight convincing wins and covers together and they are 4-1 SU and ATS at home this year.
The Vikings got off to a rough start to the season but they have won four of their last five and gone 3-1-1 ATS in that time frame. They have won and covered in their last two road games and they are 6-2-1 ATS in their last nine regular-season road games dating back to last year. These two teams have a solid recent history of unders when they face off in Chicago. The under has prevailed in their last four meetings in Chicago and neither team has scored more than 23 points in those games. This game shouldn't be much different.
My Pick: Under 46