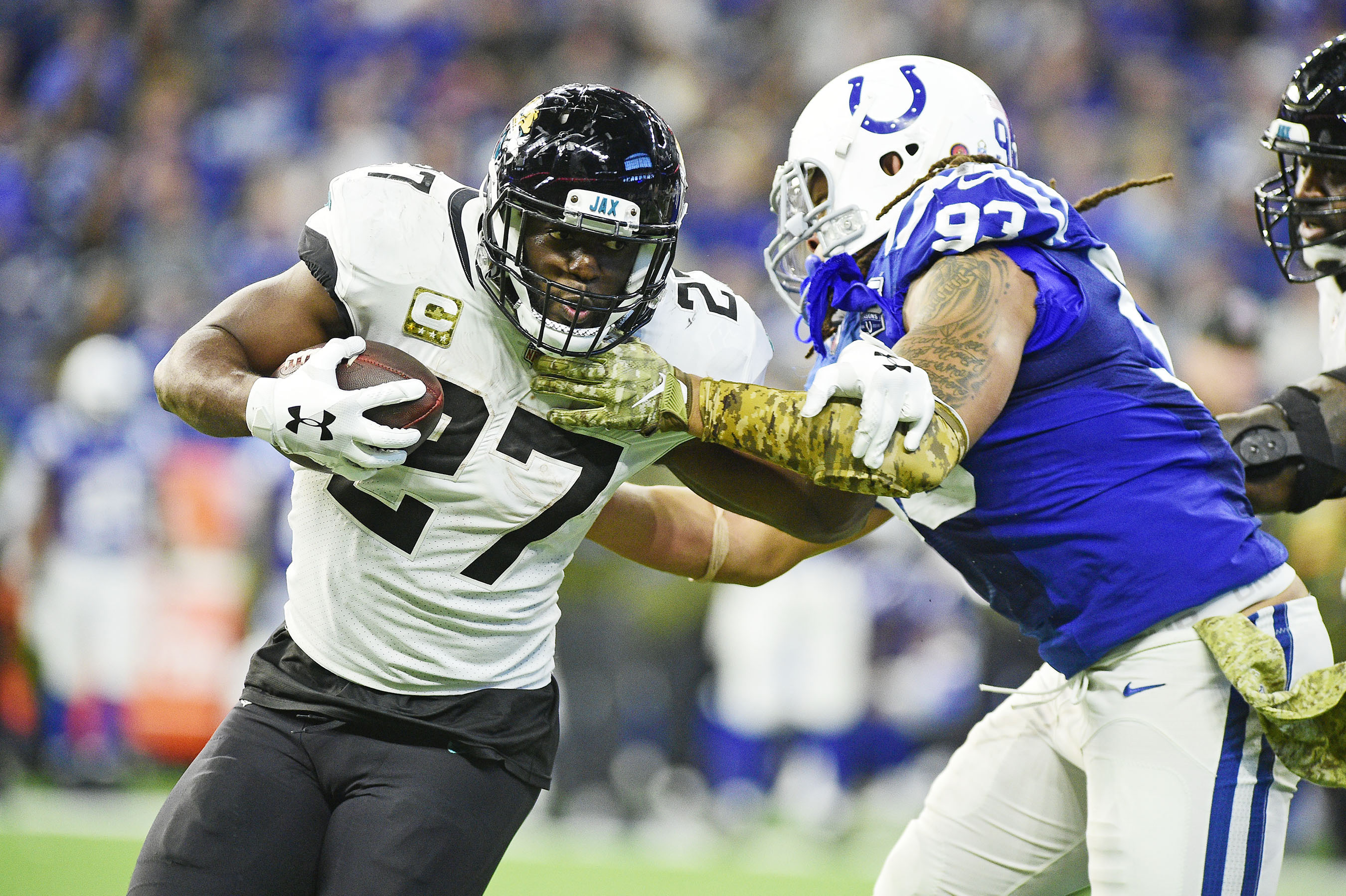 Image licensed from USA Today Sports
Thanks a pant load to the New Orleans Saints who left us 3.5 points short of achieving a perfect Week 15. A 4-1 mark leaves us at 28-22 on the year as we head into what promises to be an eventful Week 16. We bid farewell to Thursday games but we can enjoy the second week of Saturday games which will showcase a couple of crucial matchups. Several teams will be fighting for their playoff lives on Sunday while a couple of teams will be trying to save a bit of face. Let's take a look at the best bets for Week 16 of the NFL schedule.
Jacksonville Jaguars at Miami Dolphins (-4)
The line for this game opened with Miami listed as a three-point favorite and it seems that the early money is on the home team as the spread is now 4 to 4.5 points. The Dolphins need a lot of things to go their way if they are going to earn a post-season berth but they are certainly still in the running for a Wildcard spot. Miami has been a completely different team at home with a 6-1 record both SU and ATS. That is a huge difference from their 1-6 SU and 2-5 ATS road record. They score more at home and they allow far fewer points against at home.
As for the Jaguars, disappointing does not begin to describe them. While they are still very strong defensively, their offense has dried up and they have won just a single game in their last 10 outings. They are also 1-7-2 ATS in their last 10 and they are a pitiful 1-4-1 ATS on the road. This is going to be Miami's last home game of the season and they will send their fans and backers home happy.
My Pick: Miami Dolphins -4
Buffalo Bills at New England Patriots (-12.5)
Wow! New England has lost two straight? What? They haven't even clinched a playoff berth? What is the world coming to? Take it easy Patriots backers! Brady and company will be a completely different team this week. You see, these guys have been Jekyll and Hyde all year. They are a perfect 6-0 SU and 5-1 ATS at home but they are just 3-5 SU and ATS on the road. Make a note of the fact that they are playing at home and they are under a bit of pressure to win.
The Bills have been less than spectacular but, despite having an inconsistent offense at best, they are still a decent defensive squad. This will be their last road game of the season and they enter this game with a 2-5 SU and a 3-4 ATS record. They may have dropped 41 points on the Jets and 27 on Minnesota but they have been held to 17 points or fewer in their other road games. It's a lot of points to lay but the situation calls for it.
My Pick: New England Patriots -12.5
Atlanta Falcons at Carolina Panthers (-4)
Well, the Falcons certainly took out their frustrations on the lowly Cardinals in Week 15 to break their five-game losing skid both SU and ATS that saw them fall out of the playoff hunt. That win also saw them eclipse the 20-point mark for the first time since their losing streak began. The fact remains that the Atlanta defense has many vulnerabilities and their offense is not nearly as good on the road as it is at home. In fact, Atlanta stinks on the road this year.
Meanwhile, the Panthers hung in with the Saints before ultimately losing 12-9 which marks their 6th straight loss. They have covered just once in that stretch and their offense is sputtering. Still, Carolina is 5-2 SU and ATS this year at home which illustrates how bad they have been on the road. Even if the Panthers record a victory here, it will still take an act of divine intervention for them to make the playoffs but they are still technically alive. That, and a need to avenge a loss to the Falcons earlier this year should be enough to win their backers some dough.
My Pick: Carolina Panthers (-4)
Tampa Bay Buccaneers at Dallas Cowboys (-7)
The Cowboys followed up their five-game winning streak by laying an egg in Indianapolis but they still have the edge in the NFC East and they control their own destiny. It shouldn't be too much of a surprise that the Cowboys lost. After all, they aren't a very strong road team having gone 2-5 SU and 3-4 ATS so far. It's a different story when they are playing at home though. They have gone 6-1 SU and 5-2 ATS at home including three straight wins and covers against the likes of Philly and New Orleans.
The Buccaneers' playoff hopes essentially died in their Week 15 loss to Baltimore. They put forth a good effort but fell short. They have now lost two critical games in a row and six of their last eight. That high-flying offense that carried them earlier in the year has not shown up for a few weeks although they should be given credit for tightening up on the defensive side. It's difficult to see them getting fired up for this one while, on the other hand, it's hard to see Dallas not being fired up. Get it before the hook sinks in.
My Pick: Dallas Cowboys -7