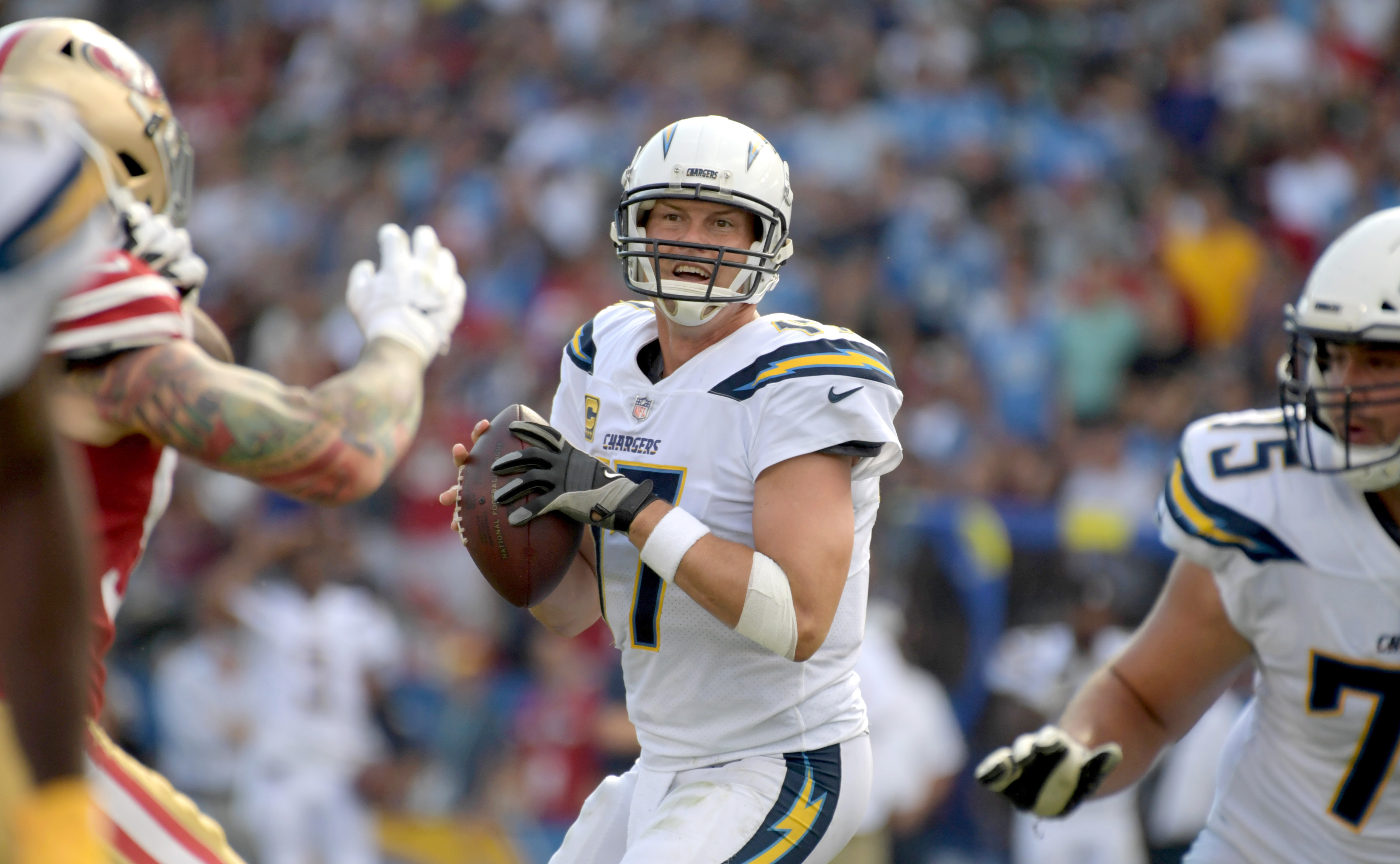 Image licensed from USA Today Sports
We finished the regular season on a high note going 4-1 in Week 17 to bring our record to 33-26-1 on the season. Wildcard Weekend brings us some very interesting matchups and some tight lines. The playoff action starts on Saturday with the Colts visiting Houston as a small underdog before Seattle takes on the Cowboys as 2.5-point dogs. Sunday's action starts in Baltimore where the Ravens are listed as 2.5-point favorites against the Chargers and the action culminates in Chicago where the Bears are 6-point favorites against Philadelphia. Let's take a look at the best bets for Wildcard Weekend.
Indianapolis Colts at Houston Texans (-1.5)
The Colts fought hard to win their last four regular-season games and nine of their last ten to earn a playoff spot. This team has already defied the odds after starting the year with a 1-5 record. After getting skunked by the Jags in Week 13, the Colts rebounded by going into Houston and picking up the win as a 4-point dog. The next week they shut out Dallas and they closed out the regular season with wins over the Giants and Titans. Indy's high-powered pass attack will now face a Texans defense that has had a lot of trouble stopping the pass. The Texans have allowed the fifth-most years through the air but their run defense is one of the best in the league.
Indy is a team that has traditionally been dogged by the poor defense but that isn't the case this year. Like the Texans, the Colts have been very hard to run against and their pass defense is relatively strong. It won't be an easy task for Deshaun Watson to move the ball through the air but he has had success in that department against some pretty solid passing defenses this year. The last meeting between these two teams was very pass-heavy as neither team could get it going on the ground. It should be much of the same in this one and this gives a bit of an edge to Andrew Luck and the Colts. The early money appears to have come in on Indianapolis as the line is dropping so Texans backers might want to wait and see if it doesn't drop some more.
My Pick: Houston Texans -1.5
Seattle Seahawks at Dallas Cowboys (-2.5)
This game features a matchup between two teams who have finished the regular season very strong. Neither team looked particularly good through the first half of the year but both have ridden a wave of momentum into the post-season. Both teams have won six of their last seven games and both teams have made their spread backers money during that stretch. Another thing that these two teams have in common is that they are both different teams in terms of their play at home versus their play on the road. Dallas is a solid 7-1at home and they are a 3-5 road team. Seattle is a 6-2 home team but just 4-4 on the road. Dallas fans are likely rejoicing that this one is at home.
Both teams are known for their stout defensive play but Dallas enters the game with a bit of an advantage. Seattle's defense has been a little suspect lately and they are going to have to plan well and execute plays against the run. Speaking of defending the running game, Dallas has been one of the toughest teams to run against this year while Seattle's offense relies on a strong rushing attack. This one could definitely go down to the wire but Dallas will finally get payback for that costly botched field goal in 2015.
My Pick: Dallas Cowboys -2.5
Los Angeles Chargers at Baltimore Ravens (-2.5)
Nobody was giving the Ravens much of a chance this year after a disappointing start to the season but the emergence of Lamar Jackson along with a complete collapse of the Steelers reversed their fortunes. They have won six of their last seven games including their last three in a row. Their offense is improved and their defense is one of the best in the league. Meanwhile, the Chargers have put together a fine season too. They have won five of their last six games with that lone loss coming at the hands of these Ravens a couple of weeks ago. One interesting stat is LA's 5-3 home record versus their 7-1 road record. These guys don't just win on the road, they also consistently cover spreads. They are 7-1 ATS on the road this season and they are 12-3-1 ATS as a road team since relocating to Los Angeles. As for the Ravens? They are 3-5 ATS at home this season and 6-10 ATS going back to last season. They usually win at home but they seldom cover. This game's going to be a dandy!!
My Pick: Los Angeles Chargers +2.